Although almonds have always made an appearance in trail mixes and snack jars, their popularity has never been as impressive as it is now. The tasty tree nut is significantly less fatty than most of its nut siblings and it can be ground up to make a gluten-free flour substitute for baking, or blitzed into a delicious versatile nut butter that is also great for baking, as well as snacking. Almond milk is often used as a substitute for cow's milk, and as an ingredient in vegan foods. This has led to a huge increase in almond sales around the world, and on top of that, researchers have found a number of remarkable health benefits of almonds, from aiding weight loss to improving heart health…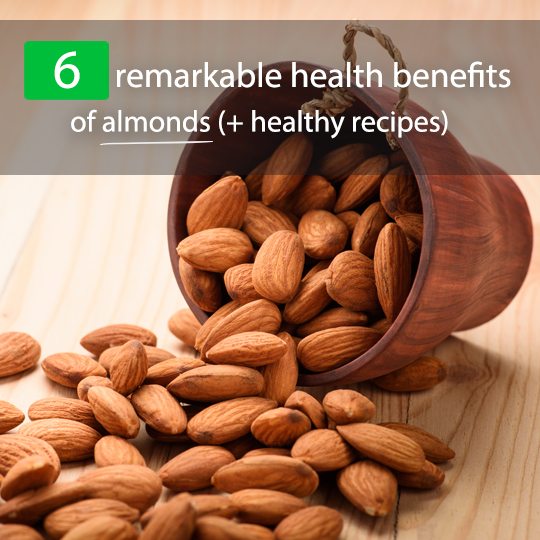 Nutritional Value Of Almonds
Almonds are actually edible seeds that grow on trees called Prunus dulcis, or, almond trees. They are native to the Middle East, but today the US is the world's largest producer of almonds.
Nutritional Breakdown (per 28 grams/1 ounce)
Calories – 161
Dietary fiber – 3g
Protein – 6g
Fat – 14 g
Calcium – 7% of RDI
Iron – 6% of RDI
Vitamin E – 37% of RDI
Manganese – 32% of RDI
Magnesium – 20% of RDI
Copper – 14% of RDI
Phosphorus – 14% of RDI
Where Do Almonds Come From?
Almonds originated in the Middle East and are a member of the Rosaceae family. The trees are deciduous and grow up to 15 feet (4.5 meters) tall, flowering in late winter and early spring. California produces nearly 80 per cent of the world's supply. There are two types of almonds – sweet and bitter. The edible sweet nuts are the ones most people are familiar with. They are used as snacks and to make almond butter and almond meal. The oil of bitter almonds is used for flavor extracts and liqueurs.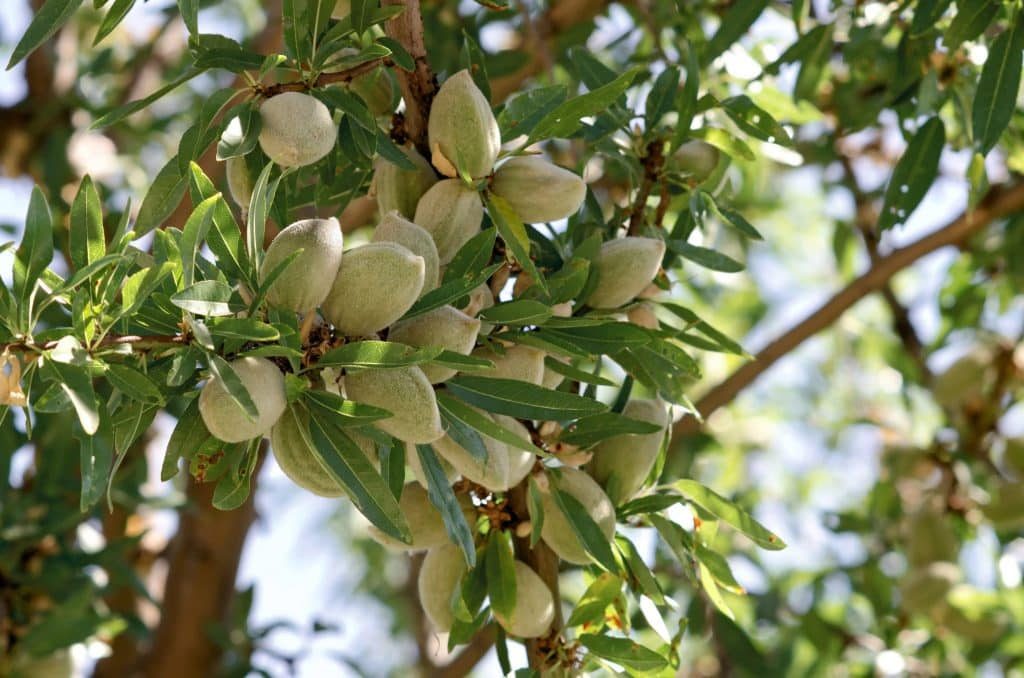 Almonds can be eaten raw, blanched or roasted, and are healthiest consumed raw, without added salt or sugar. They are incredibly useful as alternative ingredients for gluten-free dieters in their many different forms, including nut butter, almond milk and almond flour (ground almonds). In fact, as a result of the increasing popularity of gluten-free diets, the demand for almonds in the US has increased by a whopping 220 per cent since 2005, according to the Department of Agriculture.
Health Benefits Of Almonds
Almonds are somewhat of a power-nut, often mentioned and used by healthy food bloggers and fitness trainers. They are known to feed muscles the healthy nutrients they need to recover and build, as well as helping to prevent heart attacks and reducing the amount of bad cholesterol produced in the body. They contain healthy fat that assists brain functionality, and they can also help strengthen bones and teeth. Check out these impressive six health benefits…
1. Almonds Reduce Oxidative Stress
Eating almonds is a great way to combat oxidative stress, with over 20 types of antioxidants and 37 per cent of your recommended daily Vitamin E intake per 30g (1 oz). Oxidative stress is caused by a lack of antioxidants in the body and is believed to be a significant factor in ageing and disease. Using biomarkers, a decrease in oxidative stress has been linked with almond consumption in several studies. The majority of antioxidants in almonds are found in the skin, while Vitamin E is concentrated in almond meat, making whole un-blanched almonds the best choice.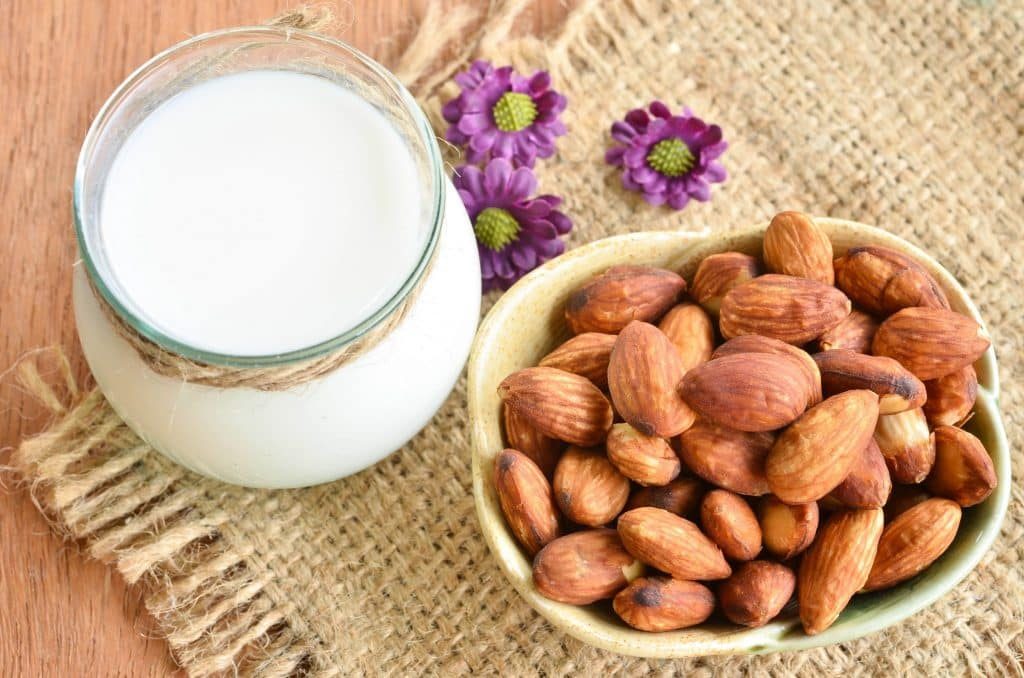 2. Almonds Assist In Blood Sugar Control
A number of studies have found a correlation between an almond-based diet and lower blood sugar levels. When compared with rice, potatoes or bread, a 2006 study showed a decrease in blood sugar and insulin when eating a meal based around almonds. A further study found that eating these tasty nuts may even lower the glycemic index of otherwise high glycemic meals.
Almonds are also one of the best sources of magnesium, with 30g (1 oz) providing 20 per cent of your recommended daily intake. Magnesium has many health benefits, including the regulation of insulin and blood sugar. Along with their high concentrations of fat and fiber and low carbohydrate content, almonds and almond food products are a beneficial food and snack option for people with diabetes. Magnesium is just as important for non-diabetics, however, with a 2011 study finding an increased magnesium intake related to a decrease in insulin resistance. A high magnesium diet through foods such as almonds may even aid in the prevention of blood sugar-related diseases and conditions, such as Type 2 diabetes and metabolic syndrome.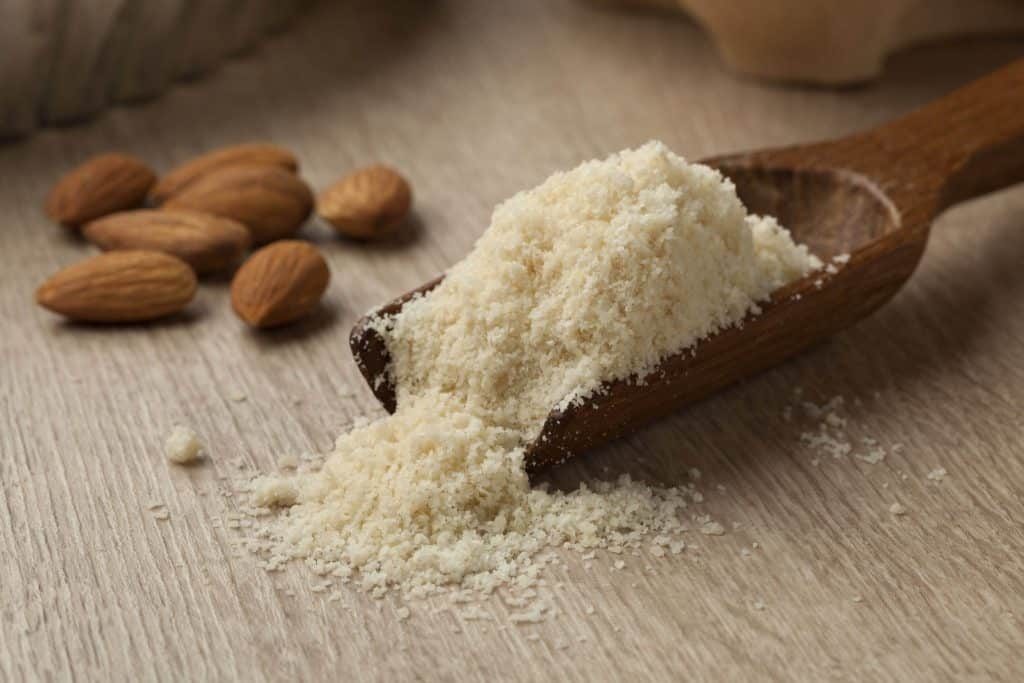 3. Almonds May Lower Blood Pressure
Almonds are packed full of magnesium, which may lower blood pressure levels, or, hypertension. A magnesium deficiency has been linked to high blood pressure, while correcting a magnesium deficiency can actually lower blood pressure, bringing it back to a safe level.
Too much LDL lipoproteins, which are considered 'bad' cholesterol, can cause heart and arterial problems, liver problems, and even gall stones. The fat and fiber content in almonds help the gallbladder and liver function properly, which decreases the risk of health problems in those areas. According to one American study, almonds can lower the amount of LDL in the blood, significantly reducing SBP and DBP in diabetic hypertensive adults with hypomagnesaemia. The high amount of antioxidants in almonds can also prevent oxidation of LDL in the blood.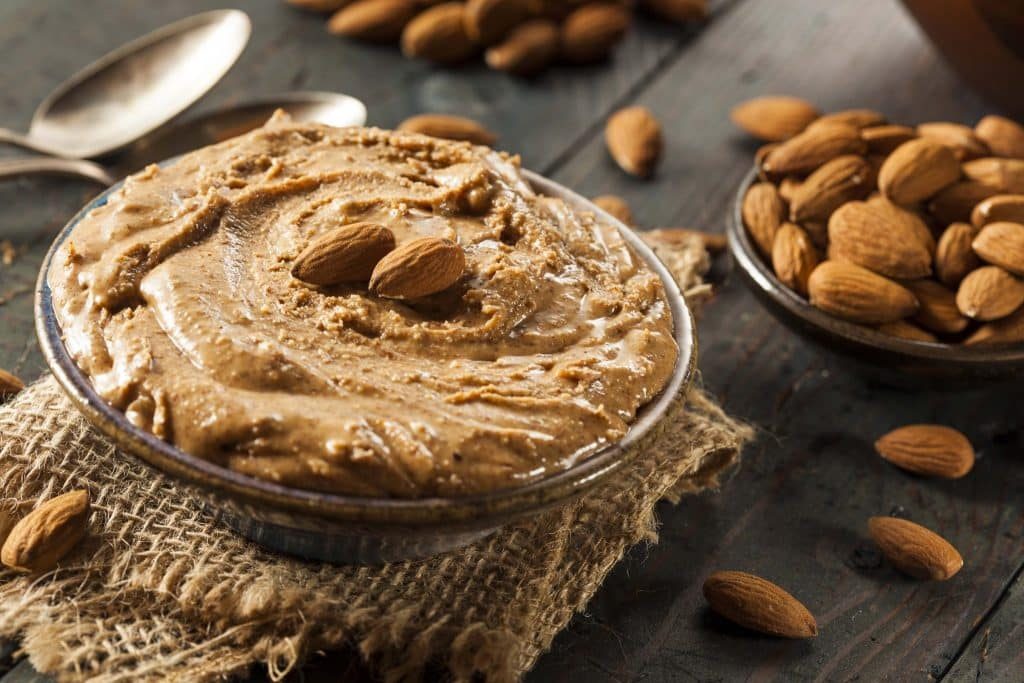 4. Almonds Can Aid Weight Loss
These low-carb, high-protein and high-fiber nuts help you feel full with fewer calories than other popular snacks. Protein and fiber both increase satiety, which lowers the likelihood of sugar crashes and constant hunger. A four-week study tested the appetitive and post-ingestive metabolic benefits of almonds, with researchers finding that a 43-gram (1.5 oz) serving of almonds significantly reduced participants' hunger and cravings.
A lot of research has gone into the weight loss benefits of nuts and almonds. One particular study found that calorie-for-calorie, people who ate a diet rich in almonds lost more weight than those eating a higher-carb diet. Researchers followed 65 overweight or obese adults for 24 weeks on two different diets – both of which had equal calories and protein but with different fat content. One group ate 1,000 calories per day, with an additional 3 ounces of almonds, and the other group ate the same liquid diet, supplementing the almonds with complex carbohydrates, like wheat crackers and baked potatoes. The almond dieters lost more weight than the complex carbohydrate dieters.
There are several other nutrients also found in almonds that the body breaks down and digests slowly. Up to 20 per cent of the lipid content in nuts is not efficiently absorbed in the gastrointestinal tract, meaning those calories become waste products and are lost in the stool.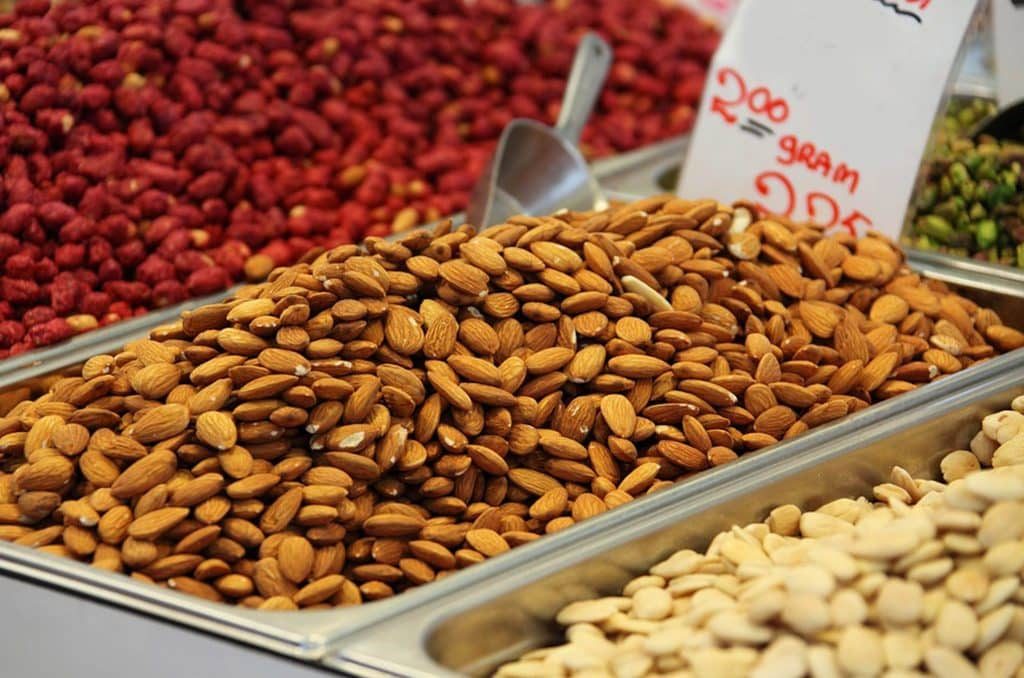 5. Almonds Promote A Healthy Heart
Nuts, including almonds, contain unsaturated fatty acids and heart-healthy nutrients that can lower the bad cholesterol (LDL) level in the blood, as well as protect the LDL from oxidation. High LDL and oxidation in the blood can be a primary cause of heart disease. Eating almonds may also improve the health of the lining in the arteries and reduce your risk of developing blood clots, which can cause heart attacks.
Almonds contain a good amount of omega-3 fatty acids, which may help prevent dangerous heart rhythms that can eventually lead to cardiac arrest. The fiber in almonds can also help lower cholesterol, while keeping you full and helping you eat less, which can aid in the prevention of diabetes. Vitamin E is also an important component in almonds that appears to prevent plaques from developing in the arteries, which sometimes leads to them narrowing. Plaque in the arteries may lead to chest pain, coronary artery disease and heart attacks. The skin of almonds is rich in polyphenol antioxidants, which, when combined with the vitamin E in almonds, has been shown to lower oxidized LDL cholesterol levels by 14 per cent in one study.
6. Almonds Provide A Good Source Of Energy
These handy little snacks are a great source of riboflavin (vitamin B2), manganese and copper, which are all energy-encouraging nutrients. B2 helps the body produce red blood cells and also helps convert carbohydrates into energy, while manganese and copper are both enzyme components that stop free radicals in mitochondria. This is where cells produce energy, helping maintain the body's energy flow and preventing energy and sugar crashes. The magnesium in almonds is also beneficial when it comes to energy, assisting with proper muscle function and recovery. In fact, people with a magnesium deficiency tend to tire quite quickly during exercise compared to those with a healthy magnesium level.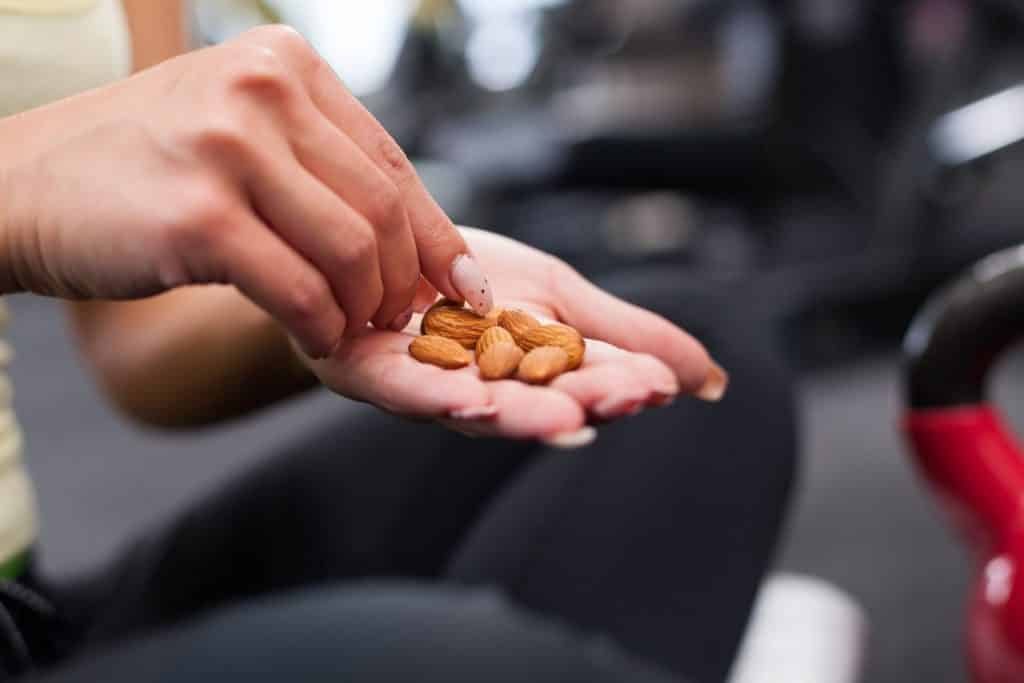 Almond Recipes
Almonds have become extremely popular ingredients in healthy dessert recipes in recent years, with almond flour (ground almonds) being used as a flour alternative, almond milk as an alternative to cow's milk, and almond butter as a wet agent and alternative to peanut butter or dairy butter. Here are nine healthy almond recipes that are easy to prepare at home…
Making homemade almond butter is quite an arduous task, and patience is definitely a virtue here, but it is extremely satisfying and cheaper than buying it ready-made!
Sweet Potato And Almond Gulab Jamun (Vegan) – A popular traditional Indian mithais, this sweet treat is usually made with khyoa or hariyali mawa, which are milk solids. This takes a lot of time and skill, which is where this quick and easy vegan version comes in handy! The taste and texture is very close to traditional gulab Jamun, and does not require the prep work of the milk-based ones. On top of that, the sweet potato and almond give them a great nutrient kick.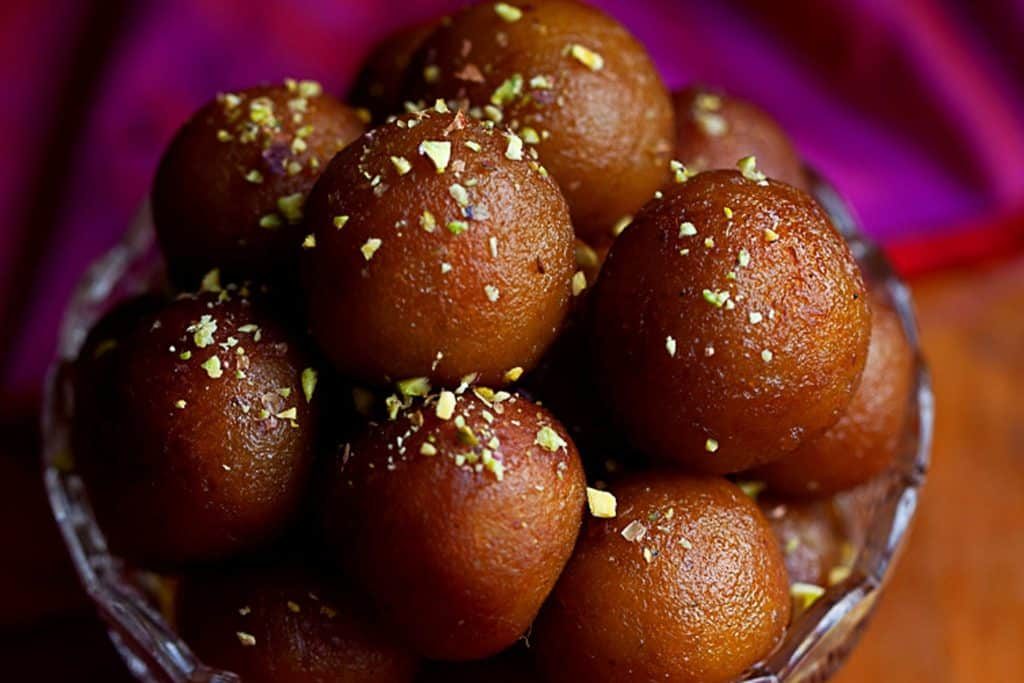 Whole Wheat Cherry Almond Scones – These cherry almond scones are irresistible during cherry season. Using almond meal and whole wheat flour instead of refined white flour, they are less likely to cause a sugar crash than traditional scones. This also makes them a little lighter and less stodgy! The cherries dotted through the scones add a delicious burst of sweetness, and we suggest spreading almond butter on them – yum!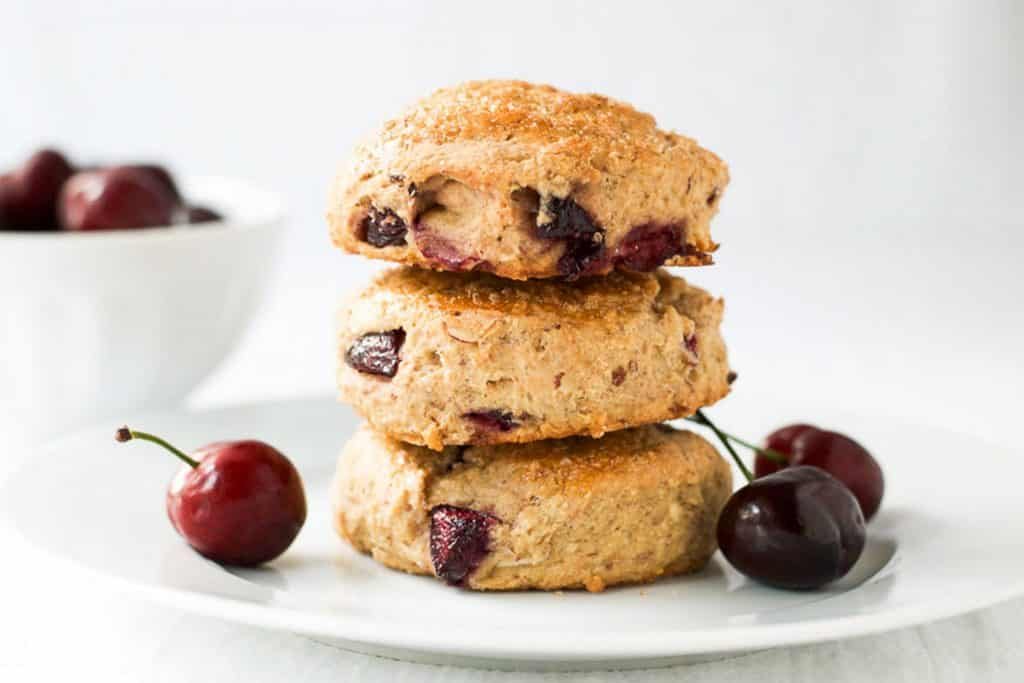 Caprese Quinoa Salad – A must have for a summer barbecue – this incredibly easy-to-whip-up salad has so many flavors and textures going on, you'll never call salad boring again! Along with almonds, this salad is bursting with nutritious ingredients, including quinoa, cucumber, tomatoes, basil, red onion and garlic. Enjoy on its own or with some poached or grilled chicken.
Banana Split Energy Balls – A perfect healthy snack option, these energy balls are quick and easy to put together and packed full of protein, vitamins and essential nutrients. The colorful bites are made from oats, nuts, nut butter and dried fruit that are useful when you're on-the-go, or as a lunchbox filler. The best thing about them is they will satisfy your sweet cravings.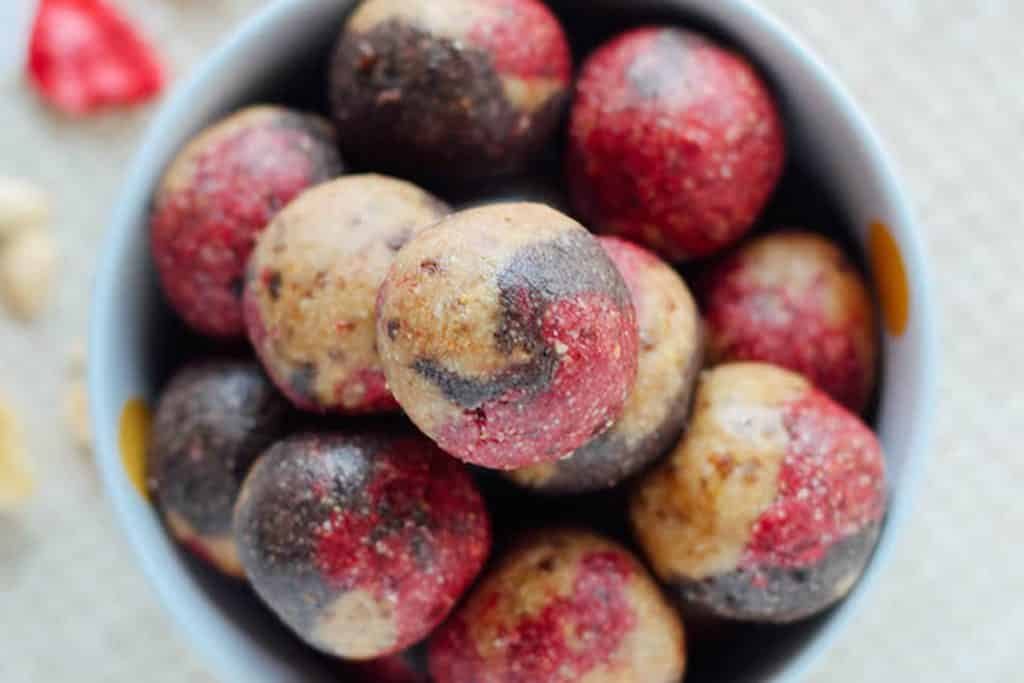 Grab & Go Low-Carb Muffins – These handy little muffins work for a morning tea, afternoon tea, or even a breakfast low-carb, gluten-free and sugar-free option – perfect for busy mornings! They contain some impressive healthy ingredients, including yogurt, almond flour (ground almonds), eggs, blueberries and raspberries.
Yogurt Berry Parfait Smoothie – This has all the goodness of a fruit and yogurt parfait packed into a delicious cold and creamy, easy-to-drink smoothie! Made with Greek yogurt, frozen berries, roasted almond butter and chia seeds, it is gluten-free and full of protein – perfect for a post-workout snack.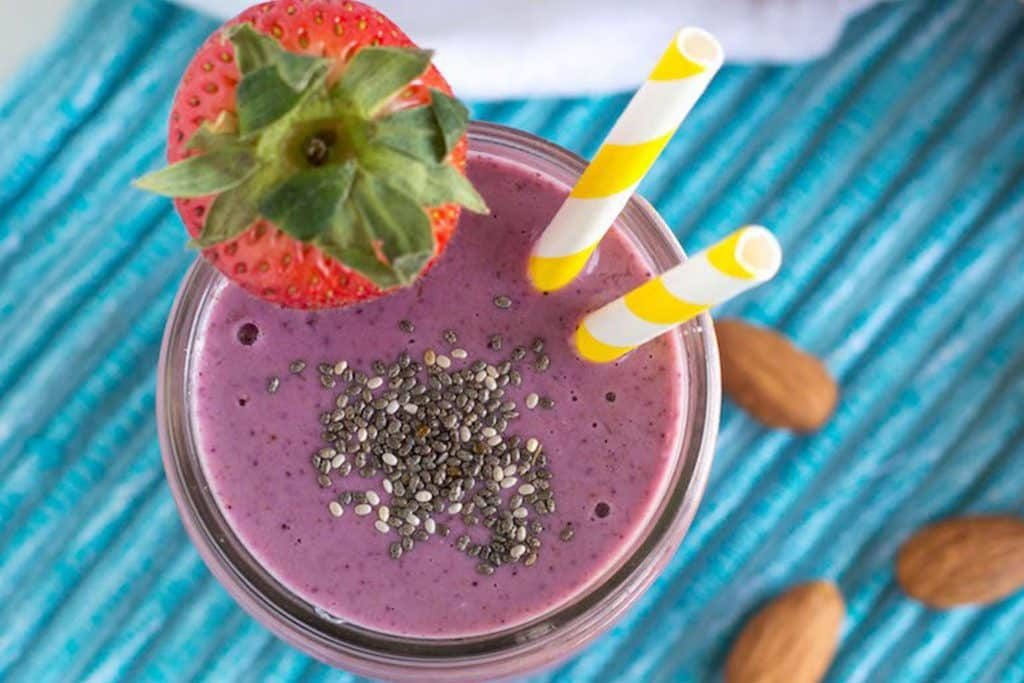 Green Matcha Smoothie Bowl – This perfect summer treat made with bananas, kiwifruit, matcha powder and almond milk is just 180 calories but tastes like ice-cream! How can you go wrong with that? With no added sugar, it is a great breakfast or post-workout option that keeps hunger and cravings at bay. And we can't forget to mention the importance of matcha and its myriad of benefits. This powerful green tea powder is packed full of antioxidants, vitamins and minerals that boost metabolism, burn calories, detoxify the body, aid concentration, and lower cholesterol.
Carrot Top Greens Almond Pesto – With all those pine nut allergies out there, it's great to have a different pesto option, because it's not something you'd want to miss out on. This delicious dip is green, fragrant and healthy, and this excellent recipe is full of nutrients, with almonds, carrot top greens, olive oil, lemon juice, garlic, salt and pepper.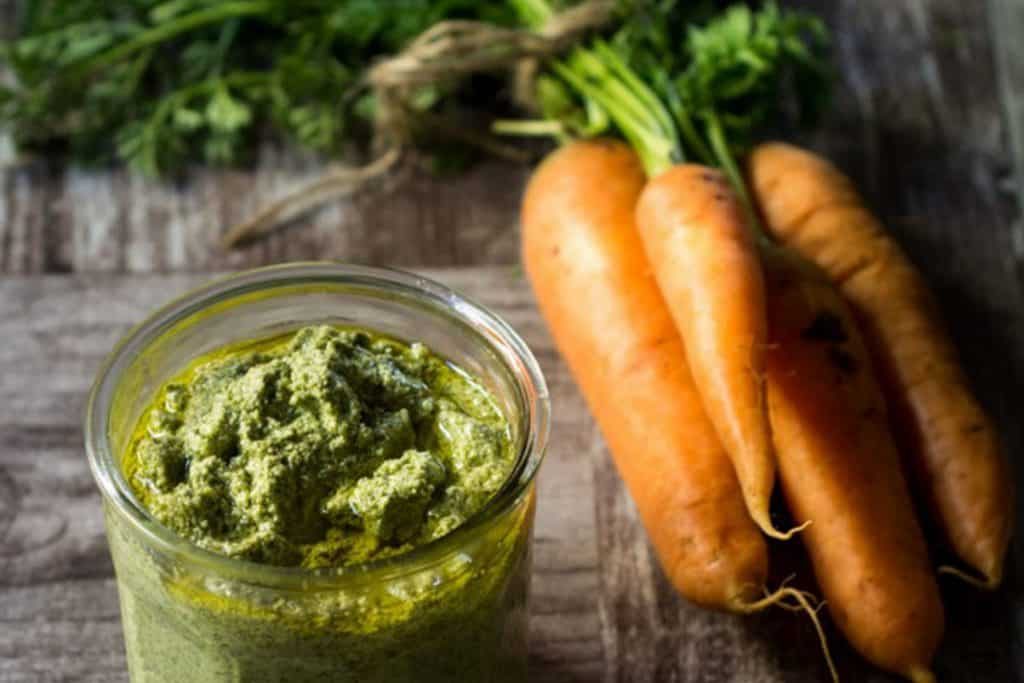 Almond Butter Oat Balls – These incredibly simple snack balls are raw, healthy and extremely easy to make – perfect for breakfast on-the-go, morning or afternoon tea, or even dessert! With just six ingredients – almond butter, coconut oil, oats, coconut, honey and chocolate chips – and no baking, they only take a few minutes to whip up!