Eating solo doesn't have to mean a bowl of cereal, microwave ready meals or a date with the takeout menu! And it doesn't have to mean slaving away in the kitchen for hours or inviting people over to eat the leftovers either. Don't be afraid of cooking for one – you can treat yourself to exciting, delicious and nutritious meals for breakfast, lunch, dinner and dessert using quick, easy recipes. And here are 32 to get you started and keep you going for a while…
Some Starter Tips
Even with super quick and easy recipes, it can be hard to find the motivation to prepare three meals a day, every day – especially if you are busy working. One way to cut back on the time spent on meal preparation each day is to cook in bulk on a Saturday or Sunday and freeze portions for the week. You could make two or three large pots or pans of food and place them in meal-sized containers into the freezer so that you don't have to cook every night after work, but you're not stuck eating the same thing every night!
Another trick, if you like eating salads throughout the week, is to get all your chopping done for a few days' worth of lunches. If you do this, however, you need to use airtight containers so that the vegetables don't go dry. Simply chop the foods you are going to use in your salads and either make one big salad to keep in the fridge and use each day, or keep the vegetables separate and prepare your salad each day with them. If you like protein in your salads, like salmon or chicken breast, you can poach a few days' worth and keep them in the fridge as well to add to the meal.
Similarly, if you like to make quick, easy smoothies for breakfast, you can save yourself a bit of time by chopping some bananas and putting them in a container in the freezer so that when you make your smoothie, you just need to grab a few pieces and place them straight into the blender. This also saves you having to use ice – instead you can just add water to the other ingredients.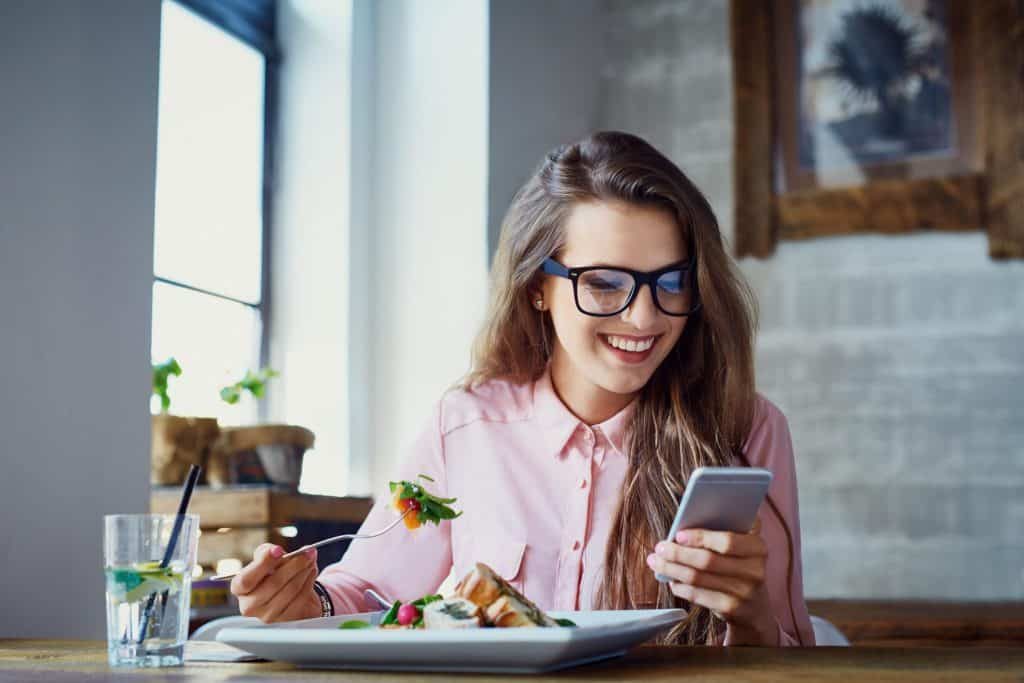 The last thing you need to be aware of when feeding just yourself is to keep your nutrition in mind. Don't think of meals individually, but instead, think of your daily food intake, making sure you get plenty of protein and fiber. There are certain essential nutrients that the body and organs need to function properly, including certain vitamins, minerals and amino acids, that the body can't produce itself. Because of that, it is important to feed your body those nutrients every day to keep everything working.
If, for example, you have oats for breakfast and pasta for lunch, you might want to minimize your carb intake for dinner. If, on the other hand, you have a smoothie for breakfast and soup for lunch, you should probably ensure you include some carbohydrates into your dinner, like rice or potatoes, as well as solid, textural food. Likewise, if you have eggs for breakfast and a meat-based lunch, plan for a vegetarian or vegan dinner.
Breakfast
1. Cauliflower Crust Pizza With Avocado Egg – This is a great option for breakfast if you're looking for a protein and nutrient-rich start to the day with plenty of healthy fats, but very few carbs. Eggs and avocado are a match made in heaven – add to that a cauliflower and cheese crust, and you'll be leaping out of bed to get stuck into it!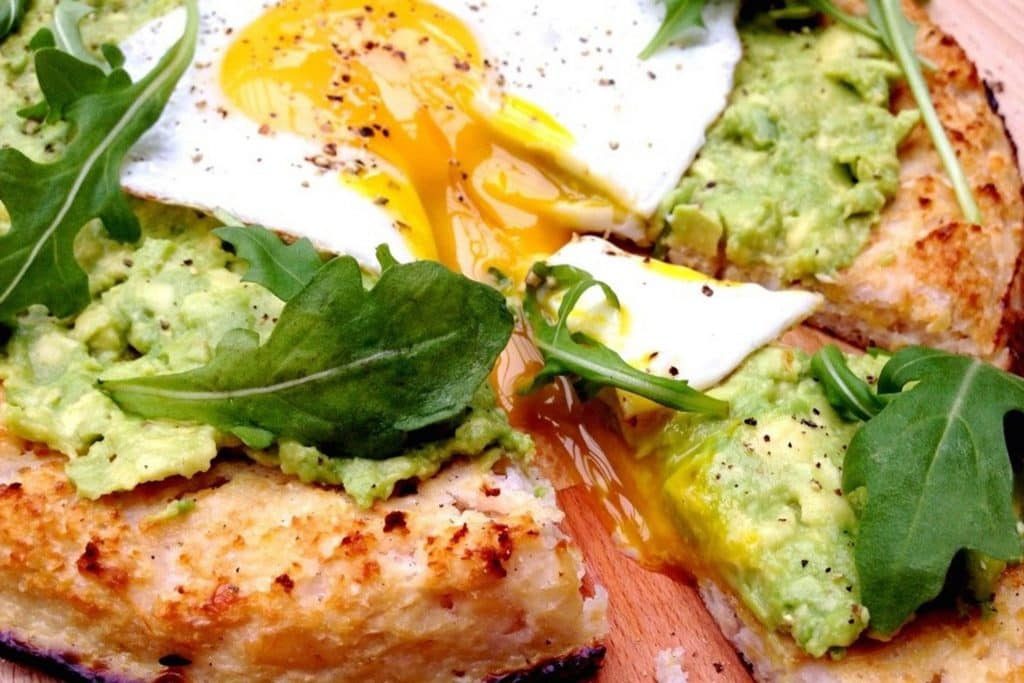 2. Petite Vegetable Frittatas – This is a perfect example of food you can prepare in advance and freeze. Because these frittatas are already in handy little one-person portions, you can simply grab one out of the freezer the night before to defrost and slightly heat in the morning for a delicious, home-made but hassle free breakfast! And, on top of that, you are already getting a huge chunk of your daily vegetables before your first coffee break even rolls around!
3. Peach Smoothie With Chia Seeds – Smoothies are one of the handiest breakfast options, because you just chuck all the nutritious ingredients into a blender for a couple of minutes and pour them into a jar to enjoy on the way to work, or into a glass if you like to have a sit down in the mornings before heading out the door. This recipe has fiber, vitamins, minerals and healthy fats to kick start your day in a super healthy way!
4. Kale & Kiwi Smoothie Bowl – This beautiful bowl includes the blended smoothie element, as well as some textural fruits for a bit of variety. The result? A stunning, colorful breakfast meal to make you smile. With banana, kale, kiwifruit, pineapple, Greek yogurt, chia seeds, berries, coconut and cacao nibs, you'd be hard-pressed to find a nutrient you need that does not feature in this meal!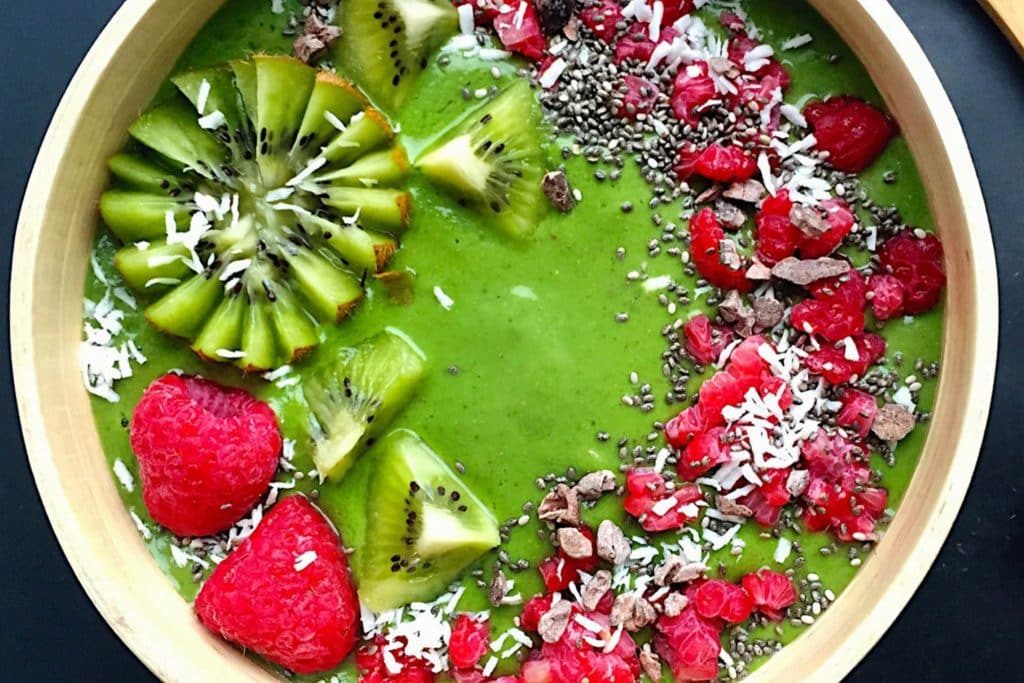 5. Peanut Butter Banana Protein Smoothie – Dessert for breakfast? Yes please! This might taste incredibly indulgent, but it is actually filled with nutritious, energizing ingredients to fuel your day. With protein powder, coconut milk, banana, cacao nibs, coconut flakes and ice, it is delicious, and full of protein, antioxidants and healthy fats.
6. Mixed Berry Protein Overnight Oats – Thick, creamy and delicious – this easy recipe comes with 16 grams of protein and plenty of vitamins and minerals. It is the perfect throw-together-the-night-before option to grab-and-go on busy mornings!
7. Blueberry Overnight Oats – Sticking with the prepare-the-night-before theme, these overnight oats, with antioxidant-rich blueberries, are a delicious and nutritious option for early mornings, that will keep you fueled until lunchtime!
8. Lemon Cream Pie Overnight Oats – Fancy a lemon dessert-inspired meal for breakfast that doesn't just taste delicious and pudding-like, but is nutritious and easy to prepare? Oats, chia seeds, lemon, vanilla, almond milk, maple syrup, nuts and coconut cream make this a fiber and vitamin-rich, energizing morning bite!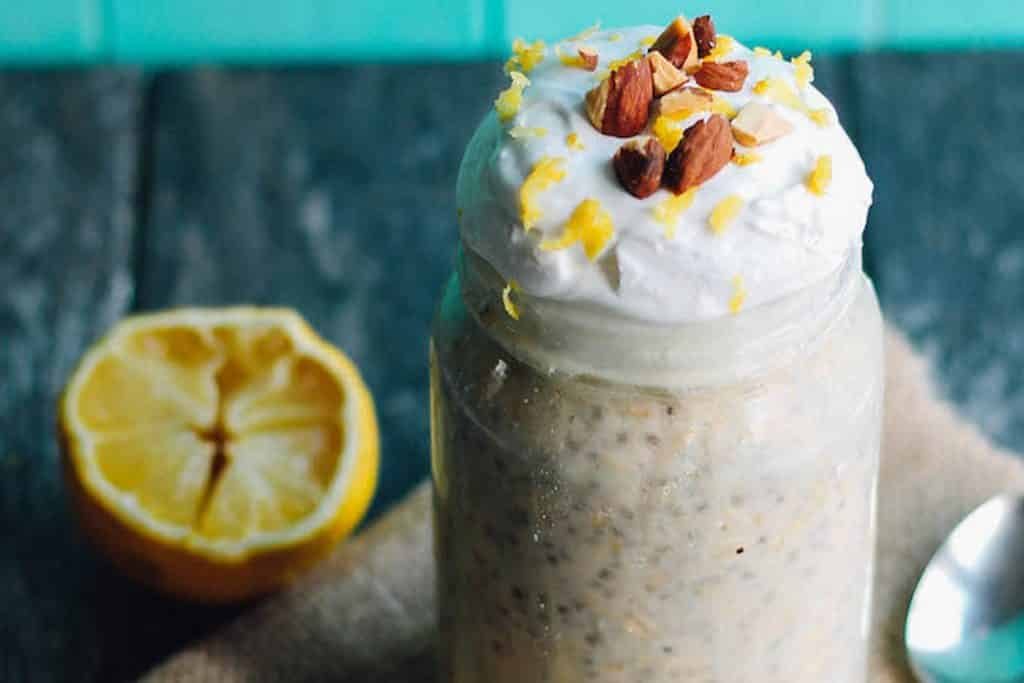 9. Low Fat Banana Breakfast Mug Cake – A cake so healthy it could pass for breakfast, and a breakfast so delicious, it could pass for dessert. Think we've found a winner! This moist, sweet cake is ready in just five minutes and has plenty of healthy ingredients to get you through a busy morning.
Lunch
10. Dijon Brussels Sprout Grilled Cheese – Grilled cheese sandwiches don't have to be all fat and refined carbs – this clever version is full of antioxidant and vitamin-rich greens, with Brie cheese for something a little different. Use multi-grain whole wheat bread, and you actually have a healthy, but comforting, warm, cheesy lunch!
11. Avocado, Strawberry & Spinach Salad (With Poppy Seed Dressing) – This light, nutritious lunch is perfect for those summer months, when strawberries are in season, giving them that extra tangy, sweet flavor. With spinach, avocado, cheese, almonds, onion, strawberries, apple cider vinegar, avocado oil and poppy seeds, it will give you a huge boost of vitamins and minerals to last the day!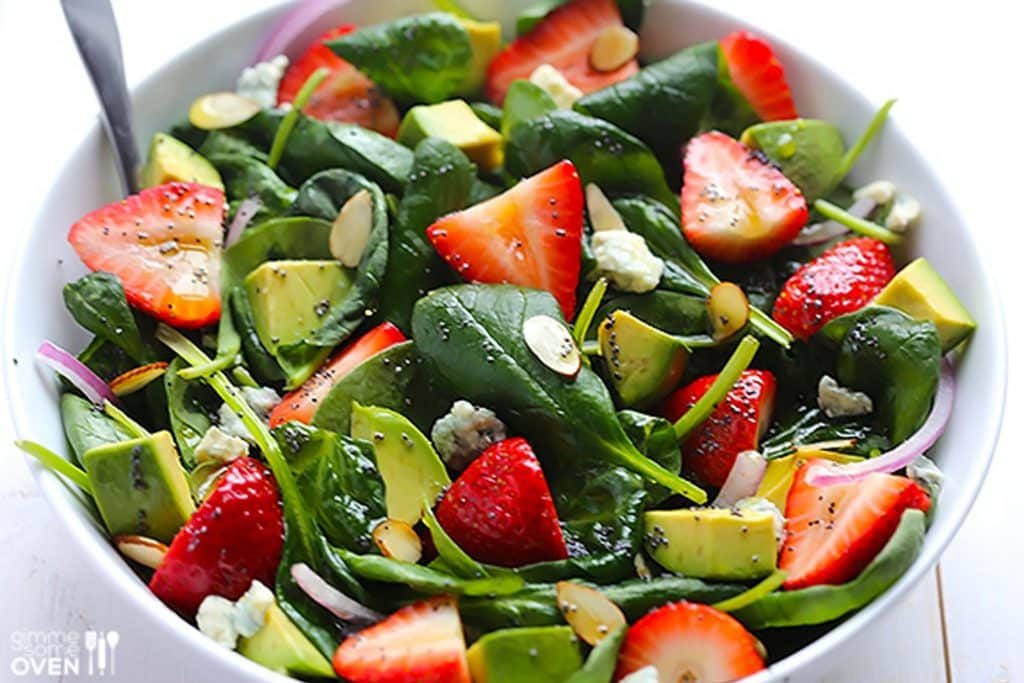 12. Spanish Quinoa Stuffed Peppers – Beautiful, filling and delicious – what more could you want? How about super quick and easy to prepare? We think that sounds pretty good! This hearty recipe is packed full of flavorful and nutritious ingredients, and is stunningly presented in colorful bell peppers.
13. Stuffed Avocado With Garlic Shrimp – This extremely impressive-looking meal (that could easily be served at a restaurant!) takes less than 10 minutes to prepare, and gives you a great boost of healthy fatty acids, protein and vitamins.
14. Pomegranate & Pear Salad – This mason jar salad tastes as delicious as it looks, and is the perfect idea for a packed work lunch! With pear, spinach, pomegranate seeds, pecans, cheese and vinaigrette, it has the perfect amount of sweet, bitter, sour and sharp flavors for the ultimate taste bud party!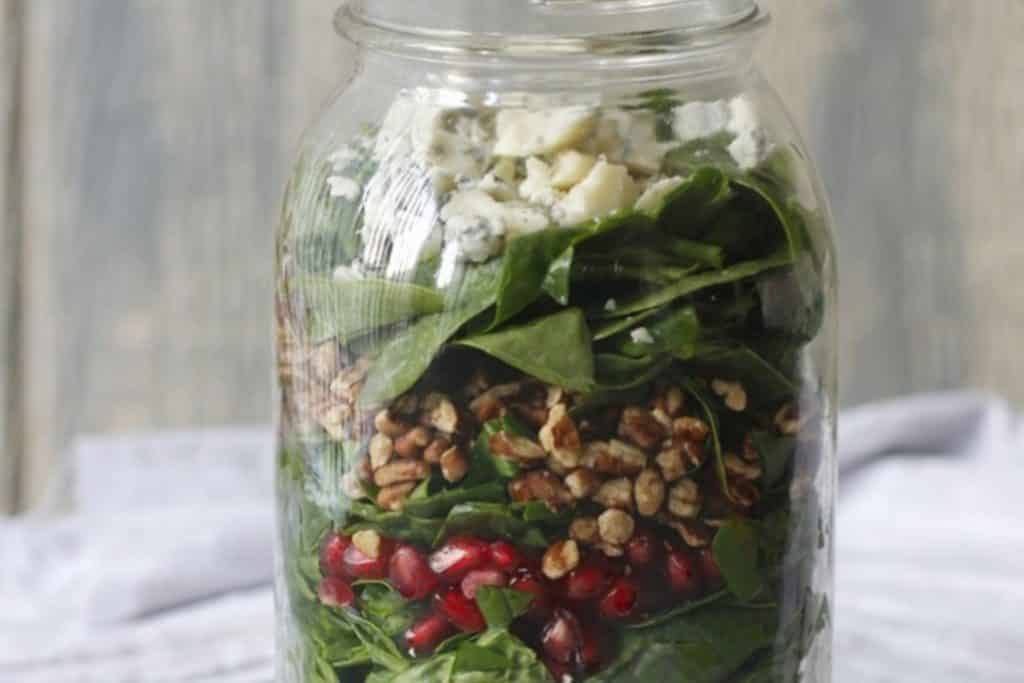 15. Tadka Topped Roasted Root Soup – This is the perfect lunch option on a cold winter's day. People often forget that soup can be prepared in one portion, instead of a hug pot, and it makes it a lot quicker and hassle-free to prepare. This Indian-flavored recipe gives you a fantastic boost of nutritious, immune-strengthening and warming vegetables and spices.
16. Mediterranean Grain Salad – This salad is brimming with heart and gut-healthy ingredients, including bulgur wheat, tomatoes, shallots, red wine vinegar, olive oil and parsley. It is so versatile, it can be enjoyed in the winter or summer months – light enough for warm weather, and hearty enough for cold weather!
17. Red Pepper & Tomato Soup – This vibrant red soup is sweet and savory all at the same time – a hearty warm winter lunch option, or tasty summer soup. You can either make a bulk soup and freeze in portions or quarter the ingredients it calls for to make it for one. Serve with yogurt for a delicious creamy finish!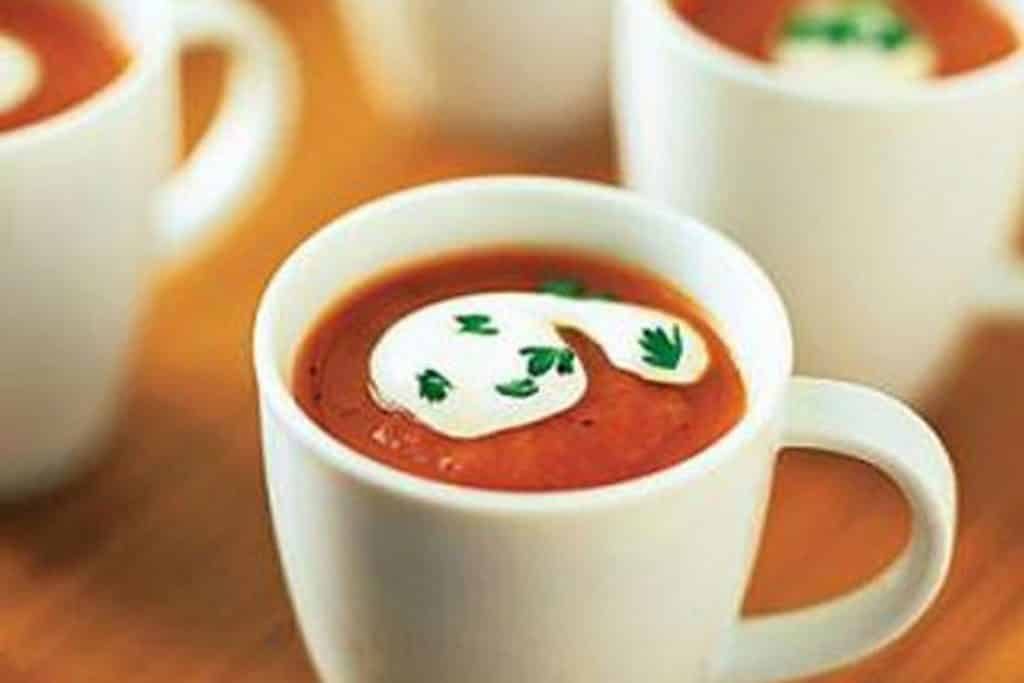 Dinner
18. Healthy Burrito Bowl – Filled with nutritious beans, spices, vegetables, lean meat and yogurt, this recipe packs vitamins, minerals, protein, fiber, complex carbohydrates and antioxidants into one tasty, filling, nourishing meal for one!
19. Garlic Tostones: Puerto Rican Fried Plantains – Why not get a bit creative and try something different some evening with these mouthwatering fried plantains. All you need is water, plantains, garlic, salt and oil for frying! Best served with a side salad or some beans.
20. Summer In A Bowl: Warm Veggie Quinoa Salad – The name speaks for itself – this is the perfect summer salad that is absolutely bursting with nutrient-rich seasonal ingredients. Bell pepper, cucumber, corn, cherry tomatoes, parsley, mint, verbena and chard served with quinoa, coconut oil, balsamic vinegar, maple syrup, cashews, orange, tahini, apple cider vinegar and olive oil.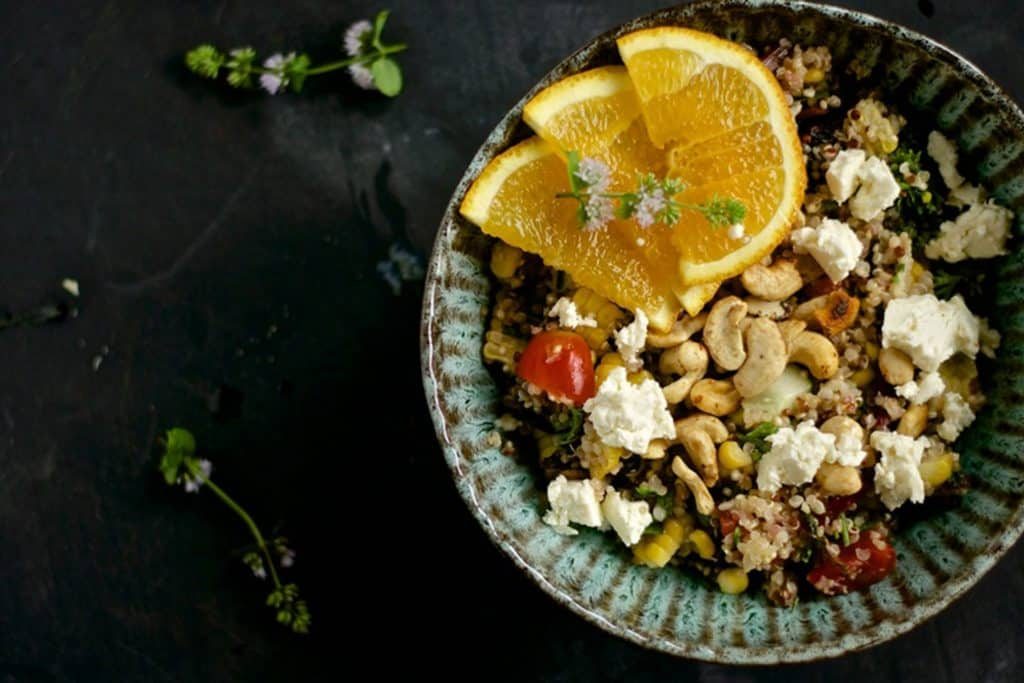 21. 'Lighter' Spaghetti Pea Carbonara – Carbonara is a bit of a no-go-zone to people who are afraid of fat and carbs, but this lighter version, which uses turkey bacon instead of prosciutto, and adds garlic, onion, peas and milk to the original creamy, cheesy recipe, makes it a bit healthier and more nutritious. Like traditional carbonara, egg is a significantly large feature of the dish, providing a good dose of protein.
22. Chicken Soup – Why not enjoy comforting, homely chicken soup even if you're dining alone? There's no need to make a huge pot of it and slave away in the kitchen all afternoon – this recipe can be made in a little pot or deep pan, for a warming, cleansing evening meal.
23. Spicy Shrimp Tacos With Garlic, Cilantro & Lime Slaw – This quick, easy and healthy taco and homemade slaw recipe is the perfect throw-together mid-week meal. Although the recipe includes enough for four servings, it's easy to halve or quarter it if you're dining alone. Or, simply use the leftovers as a hearty salad for lunch the next day!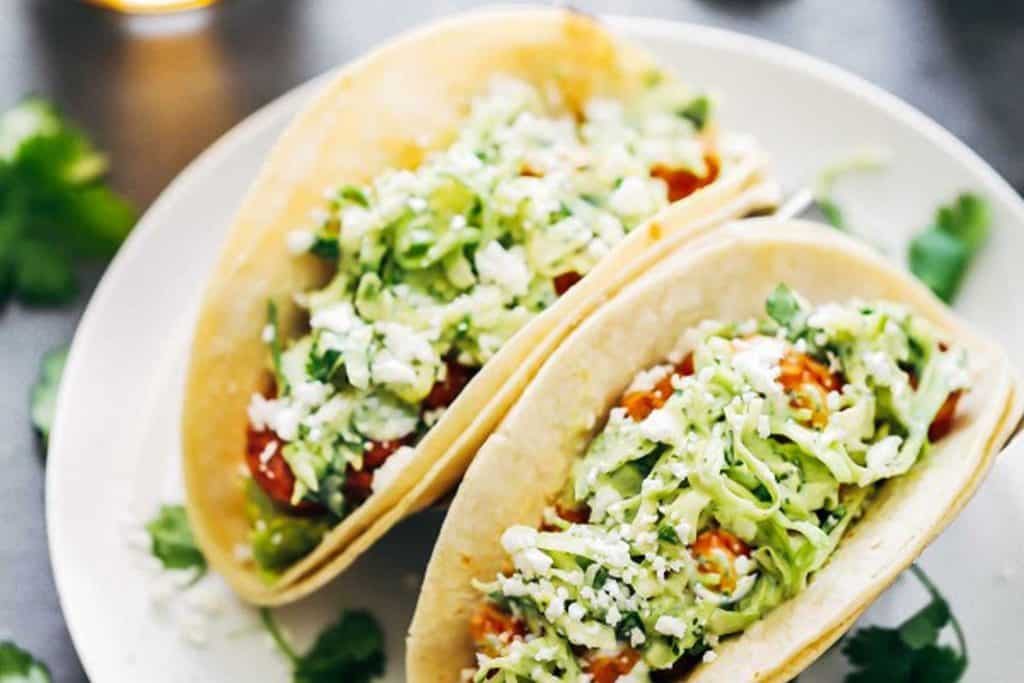 24. Veggie Sushi Rolls – This rice-free version of sushi is ideal if you feel like you've eaten plenty of carbohydrates already that day. With nutritious veggie fillings, including avocado, alfalfa sprouts, peppers, carrots and zucchini, and wrapped in antioxidant-rich seaweed, you'll get a good dose of plant-based vitamins and minerals.
25. Cauliflower Rice Stir Fry – With lots of Vitamin A and C, and very few carbs, this paleo-friendly stir fry is so quick and easy to make, and, when you realize how simple it is, you can use the rice substitute for any of your favorite dishes in the future when you don't want so many carbs!
26. Bbq Chicken Cobb Salad – This salad is healthy, hearty and quick and easy to prepare, with creamy buttermilk and Greek yogurt ranch dressing to spruce it up! Made with chicken, eggs, lettuce, tomatoes, avocado, corn and black beans, the salad is satisfying, nutritious and full of flavor.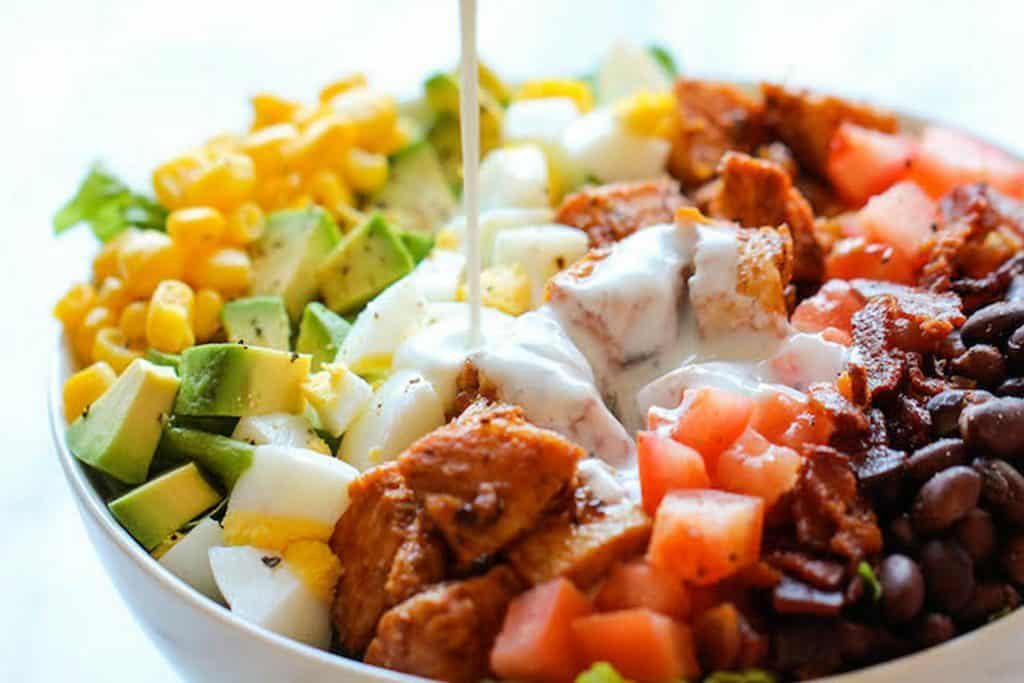 Dessert
27. Pumpkin Chocolate Chip Cookies – These scrumptious single-serve cookies take just 10 minutes to whip up and bake, and use just two measuring spoons and a small bowl, meaning you won't have a pile of dishes to wash up afterwards! Plus, they feature some nice, healthy ingredients in the batter, including pumpkin, cinnamon and egg.
28. Strawberry Protein Pancake Roll Ups – Made with protein, whole wheats, yogurt and fruit, and no flour, these pancakes might look and taste indulgent, but they are healthy enough for breakfast! The recipe also gives you a handy breakdown of their nutritional value so you know exactly what you're getting.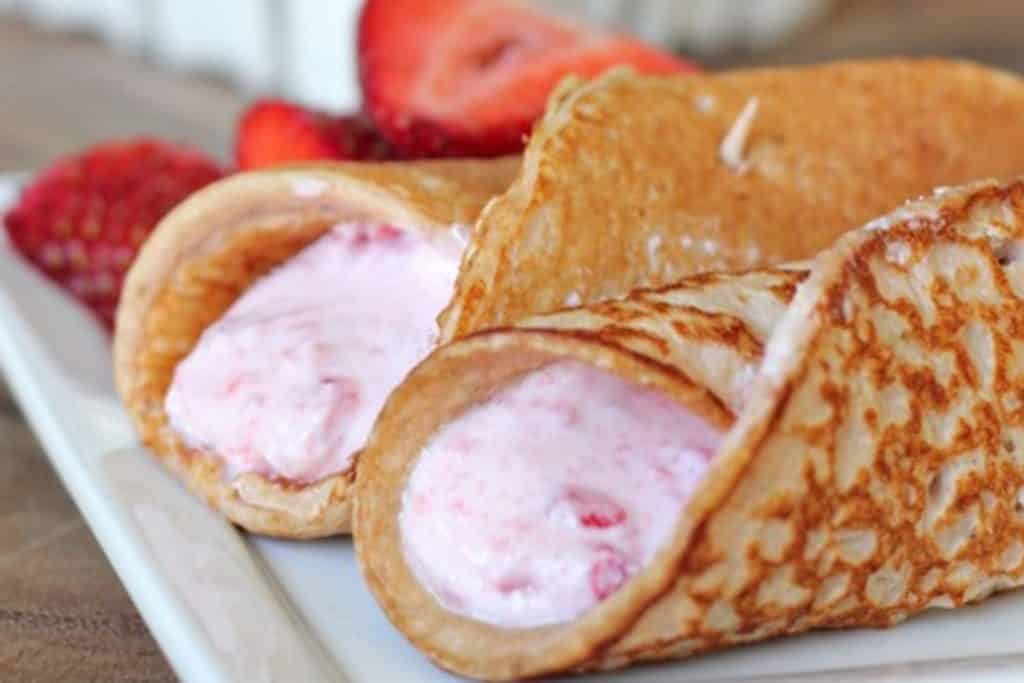 29. Single Serve Brownie – All you need for this one-person gluten-free, vegan, low fat, grain-free and sugar-free microwave brownie is a mug! Made with apples, maple syrup, cocoa powder, baking powder and vanilla, it only takes a couple of minutes to mix and microwave.
30. No-Bake Chocolate Cream Pie – This handy little sweet craving buster can be whipped up in a few minutes. It is free from gluten, soy and refined sugar and packed full of delicious but real foods, including coconut, almonds, chocolate, strawberries and maple syrup.
31. Chocolate Hazelnut Mug Cake – Because you can never have too many mug cake recipes to keep you going on quiet nights in! This chocolate hazelnut recipe takes just five minutes to prepare and cook in the microwave – for the perfect quick chocolate fix.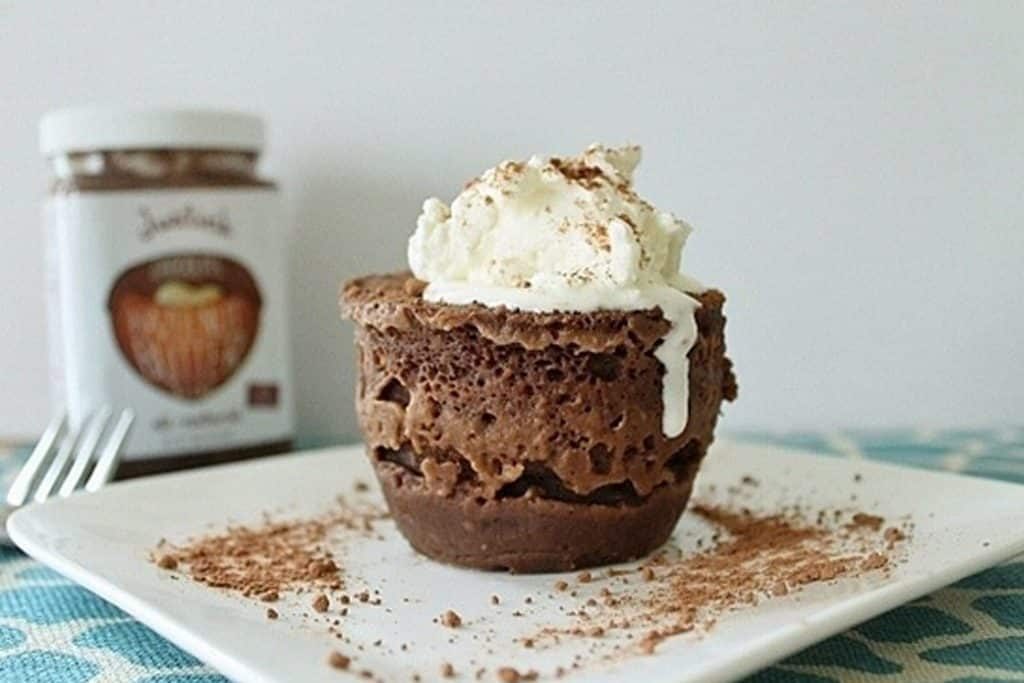 32. High Protein Tart Cherry Nutty Mug Cake – Another super quick sweet fix if you're not in the mood for chocolate. This mug cake is packed full of nutritious ingredients, including protein powder, almond butter, peanut butter (why not look for 100% peanut butter to make it even healthier!), honey, orange zest and cherries. Serve with Greek or natural yogurt to enjoy even more health benefits!