The hair care industry makes billions and billions of dollars each year worldwide, but you don't have to contribute to it if you don't want to. It's possible to make your own detox shampoos and hair mask treatments to strip your scalp of the built up chemicals and toxins and reveal it's naturally clean self. We've accumulated some of the best recipes that will show you exactly how to make and use these concoctions to the great benefit of your hair and scalp.
[hr]
Homemade Detox Shampoos to Cleanse and Nourish the Scalp
Use these shampoos to effectively cleanse the scalp and free it from impurities that traditional shampoos leave behind.
[column size="one-third"]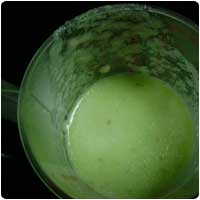 [/column]
[column size="two-third" last="true"]
Lemon and Cucumber Shampoothie
The lemon in this will get your scalp nice and clean, as the citric acid will go to work. The cucumber will give a cooling effect and calms things down. The recipe is really easy and basically is conveyed through the title. The author claims that her husband uses this as his primary means of cleansing his hair, and it also doubles as a shaving cream. That makes it a versatile selection that is easy to whip up and can even help you replace your current shampoo indefinitely. This would be most recommended for those that have a dry scalp and are looking for relief.[/column]
[hr]
[column size="one-third"]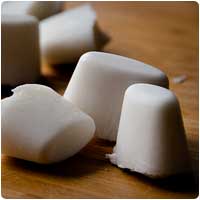 [/column]
[column size="two-third" last="true"]
All Natural pH Balanced Shampoo
If you're concerned about the pH levels of your hair, this is one way to make sure that everything is in proper balance, and you can do it without having to shell out money to Big Shampoo. The recipe couldn't be simpler and you'll be getting the natural goodness of coconut milk plus the proven benefits of aloe vera. They figured out a very ingenious way to be able to make a larger batch and then have them available so you can dole them out as needed. They also give you instructions on how to use them, since it works a little differently than ordinary shampoo. Check out this list of 74 alkaline foods to help improve your pH levels. [/column]
[AdSense-A]
[hr]
[column size="one-third"]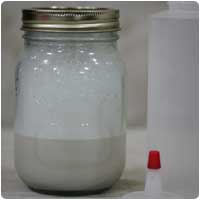 [/column]
[column size="two-third" last="true"]
The use of coconut milk means that you're going to be giving your hair a burst of nutrients and fats that can help it to grow. The use of coconut milk as a hair treatment is well-documented, which is why it shows up repeatedly in at-home shampoo recipes and DIY detox hair treatments. You can make your own coconut milk at home if you're feeling extra adventurous, or you can simply buy it from the store instead of buying a bottle of your old shampoo. As an optional add on she's using essential oils to really help your hair and scalp. Putting it in a squeeze bottle is also solid advice.[/column]
[hr]
[column size="one-third"]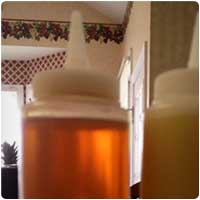 [/column]
[column size="two-third" last="true"]
If you want to be part of the No-Poo revolution simply ditch your preconceived notions of shampoo and keeping your hair clean and embrace a new way of thinking. This recipe includes both a shampoo and conditioner, and they've kept things very basic and very natural so you know that you're only using real ingredients for your hair. They've also focused on using common ingredients so you won't have to go on a wild goose chase to different health food stores trying to find them. The best part is they say it can be used on both kids and pets as well for an entire family full of healthy hair.[/column]
[hr]
Homemade Detox Hair Masks for Moisture Therapy and More
Encase your hair in these masks for deeply penetrating nutrition and notice a difference in your hair's texture and health the same day.
[column size="one-third"]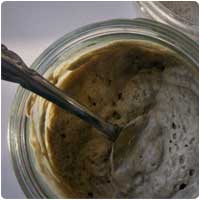 [/column]
[column size="two-third" last="true"]
The bentonite clay used in this mask is what helps it really stick to the hair and make sure everything gets absorbed properly. It's using aloe vera gel which is an all natural way to moisturize your hair, which is why it's found in many big brand hair products. Even though this includes apple cider vinegar you won't be left with that vinegar smell in your hair once you're done. This is a mask you can use as needed, or as part of a weekly or monthly detoxing program. It's an affordable and fun way to pamper your hair and give it what it really needs.[/column]
[hr]
[column size="one-third"]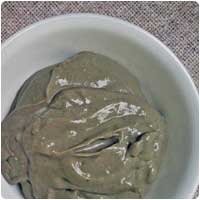 [/column]
[column size="two-third" last="true"]
Here's a simple but effective mud mask made with either bentonite clay or redmond clay. Bentonite clay is often used in detox spas because of its powerful drawing effect, whereby it's able to draw toxins out of the skin and hair and leave it feeling refreshed and new. They've included the option of using essential oils which always adds a nice scent and additional cleansing effects for the scalp. There is one ingredient they use that you might already have in your home, but we'll let them explain what it is and why they're using it.[/column]
[hr]
As you can see, it doesn't take much to give your hair the time of it's life on just a few nickels and dimes. You don't have to get duped into paying for premium hair care products made with synthetic ingredients and chemicals, you can use simple ingredients you may already have in your home or that you can easily find in any grocery store or supermarket. With this list of shampoos and hair masks you can rotate around and find which ones you like best and stick with those, or keep changing it up as you see fit.