If you're like the vast majority of people, you love desserts. Any chance you get to indulge in something overly sweet, you will take it. Brownies, cakes, puddings — definitely anything covered in chocolate. You know dessert isn't usually healthy. Yet you can't seem to find a reason to give it up. Especially when it's right there in front of you, begging to be eaten.
Thankfully, you do not have to give up the (chocolate-smothered) desserts you know and love so much. There are ways to make them healthier. In fact, almost every one of your favorite desserts contains at least one ingredient you can swap out with another, slightly healthier one.
Think this is too good to be true? Check out these healthy dessert ingredient swaps — and an easy to follow recipe to go with each one.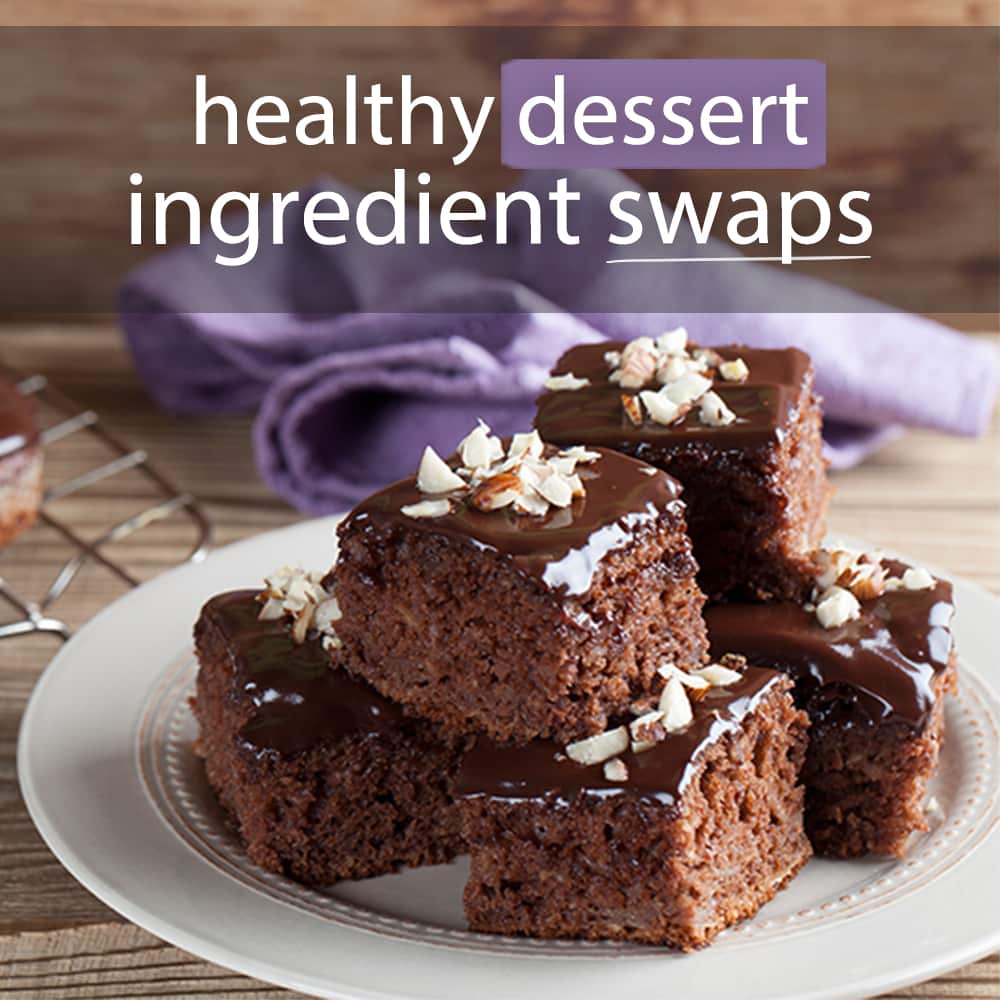 Cupcakes: Use avocado instead of butter
If you don't mind a little green tint to your chocolate-free baked goods, you can easily substitute butter — loaded with saturated fat — with a more heart-healthy alternative: avocado. Avocado will give your favorite desserts a much thicker, creamier texture — but it makes them (a little) healthier to enjoy.
You can replace butter with avocado in any baked goods recipe. Doing so at a 1:1 ratio works, but if you're using a recipe with butter to go off of, you'll need to increase your wet ingredients a little bit to give the avocado the softness of more traditional butter. The recipe below has already accounted for that adjustment.
Vanilla Avocado Cupcakes (makes 12 cupcakes)
1 1/2 cups all-purpose flour
1 1/2 teaspoons baking powder
1/2 teaspoon baking soda
1/4 teaspoon salt
3/4 cup sugar
1 ripe avocado, pitted, scooped, and mashed
3/4 cup olive oil
2/3 cup and 1 tablespoon milk
Preheat your oven to 350 degrees F and line a full muffin pan with cupcake liners. In a bowl, sift together the flour, baking powder, baking soda, and salt. Set aside.
Using an electric mixer, on high speed, beat together the sugar and eggs until light and fluffy, about 5 minutes. Set the mixing speed to minimum and drizzle in the oil. Beat until well combined.
Add mashed avocado to mixture. On low mixing speed, alternate adding the dry ingredients and the milk. Mix until all ingredients are well combined to form the batter.
Divide the batter evenly between the cupcake liners and bake 18 to 20 minutes. Use a toothpick to test whether or not the cupcakes are done (if they're done, a toothpick stuck into the middle of the cupcakes will come out clean). Let cool before indulging.
If you do want to make a whipped cream-based frosting for your cupcakes, make sure you let the cupcakes cook before adding it on top.
Why avocado?
Avocado, a fruit (not a vegetable!), is a healthier substitute for a number of baking ingredients, such as butter or eggs. It's loaded with fiber and healthy fats, so unlike butter, it's actually good for your heart. Eating avocados can lead to lower cholesterol and even weight loss. Here are all the awesome benefits of avocados — the perfect excuse to add more of them to your dessert.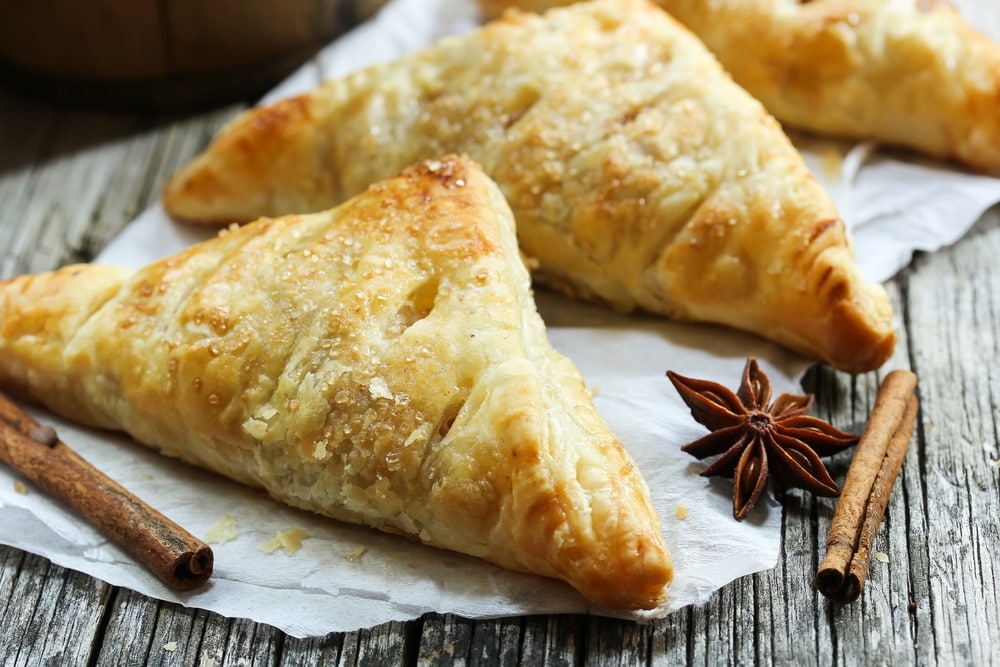 Turnovers: Use unsweetened pumpkin puree instead of eggs
A turnover is the "dessert sandwich" you never knew you needed. Put a sweet or savory filling inside a pastry, seal and bake, and you're in for a treat you definitely won't want to share. It's nearly impossible to resist sweet desserts, but by creating a pastry filling that's fibrous and nutritious (sort of), you might be able to get away with sneaking an extra serving.
Unsweetened pumpkin puree won't change the texture or flavor of whatever you're baking it into. It's a great egg replacement, especially if you're someone diagnosed with high cholesterol who needs to avoid eggs — or your diet is egg-free for any reason. If you're in the mood for something pumpkin-flavored, here's a delicious recipe using both pumpkin puree and pumpkin spice (yum!).
Pumpkin turnovers (makes 18 turnovers)
1 cup canned pumpkin, unsweetened
1/4 cup brown sugar
2 teaspoons ground cinnamon
2 teaspoons pumpkin pie spice
2 sheets thawed frozen puff pastry
Preheat your oven to 350 degrees F and line 2 baking sheets with parchment paper.
In a bowl, mix together pumpkin, brown sugar, cinnamon, and pumpkin spice. Roll pastry out into a 12 x 12-inch square and cut it into 9-4-inch squares. Spoon the pumpkin mixture into the center of each square. Fold each square over, corner to corner, and pinch the edges together.
Place turnovers onto prepared baking sheets and bake 15 minutes, or until puffed and golden brown. Let cool on wire rack before serving.
Why pumpkin puree?
You might think canned pumpkin only belongs in pumpkin pie, but it's actually a healthy alternative to many emulsifying ingredients, like eggs. Pumpkin is an excellent source of fiber, vitamins, and and minerals like iron. Just make sure you buy your pumpkin puree unsweetened, both to save unnecessary sugar and to avoid adding too much extra sweetness to whatever dessert you're preparing.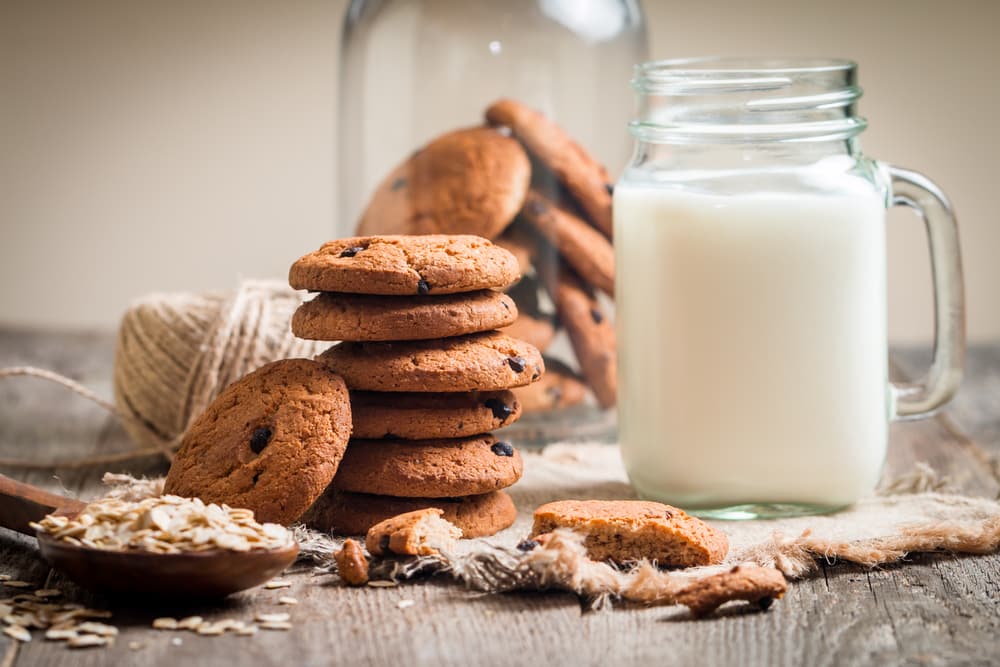 Cookies: Use chia seeds instead of butter
If you're looking for an easy butter replacement that won't turn your dessert green, chia seeds are the perfect fat replacement. Unlike butter, chia seeds contain omega-3 fatty acids, which are considered to be healthy fats. Adding healthy fat to dessert doesn't necessarily mean you can eat the whole batch, but you can enjoy a nice treat knowing you're doing something decent for your heart.
Chia seeds mixed with other ingredients might not add extra flavor to your dessert, but they'll definitely add plenty of fiber and healthy fat. To start with, try incorporating chia seeds into a traditional chocolate chip cookie recipe, leaving the butter behind.
---