I'm convinced there are two types of dessert eaters in the world: those that look to healthy and low fat treats with excitement, and the others who think of them with dread.
[hr]
Regardless of which category you fit into, these healthy oatmeal cookies will have you hooked.
They're slightly spiced, warm and gooey, and feel indulgent while still packing a few nutritional wins.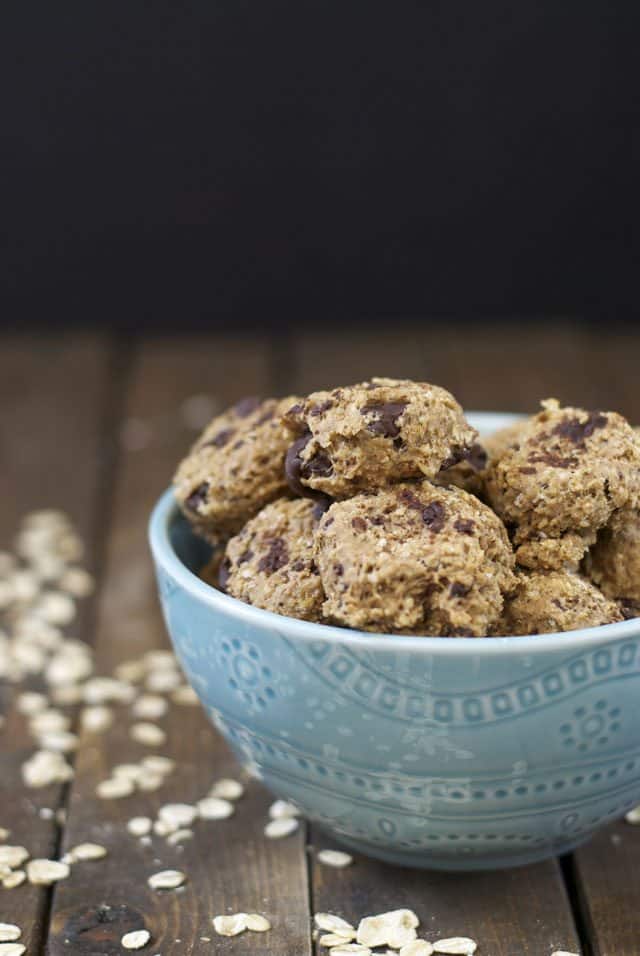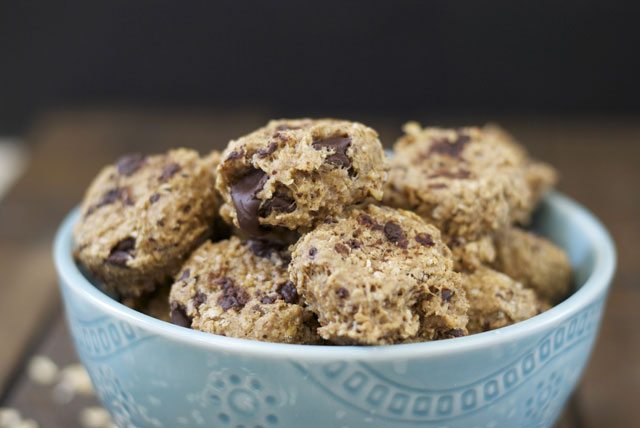 So what's going on in there?
We've got oats to provide a host of health benefits and reduced fat and sugar thanks to the addition of applesauce.
Dark chocolate provides a little kick of flavor and antioxidants.
If you're looking for an even healthier cookie, replace the chocolate chips with one of the suggested substitutes (cocoa nibs, dried fruit, or chopped nuts).
Looking for more healthy desserts? Take a look at our list of 50 Healthy Dessert Recipes
[yumprint-recipe id='3′]