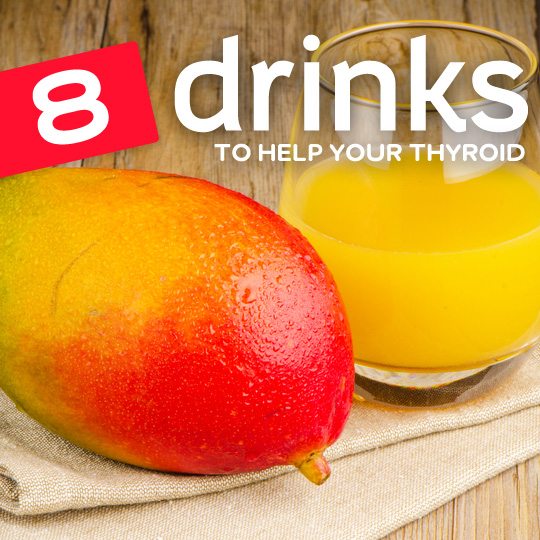 Spur your underactive thyroid into action with these drinks loaded with iodine-rich fruits and vegetables. These can be used in conjunction with other treatments for hypothyroidism, or in an attempt to avoid using synthetic hormone medication.
[hr]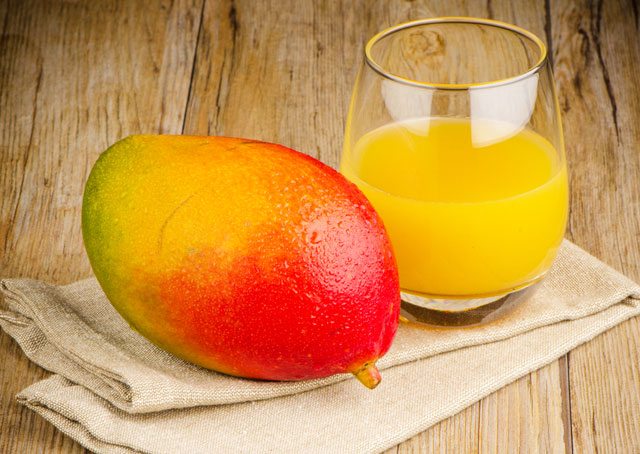 1. Mango Juice
Mango is one fruit that is not a major source of iodine but can help you in your pursuit of a healthier thyroid. It's good at helping to stimulate the thyroid thanks to its Vitamin E content.
A one cup serving of mango will get you about 12% of the Vitamin E you need each day, so it's not a magic bullet by any means. You'll want to eat a varied diet full of fruits and veggies to meet your requirement each day.
What You Need:
1 Organic Mango, cubed
Purified Water
This isn't a smoothie or a shake, it's going to have a thinner consistency more akin to a juice than anything else. The natural sweetness of the mango makes this a great choice for a pre or post workout beverage.
[hr]
2. Thyroid on the Beach
This is a play on the Sex on the Beach cocktail, without the alcohol, but with a good serving of iodine to help keep your thyroid healthy.
The main ingredient that helps with the iodine intake is the cranberries. You're also getting a good dose of Vitamin C from the cranberries as well as the orange.
What You Need:
1/2 cup Organic Cranberries, chopped
1/2 Organic Peach, diced
1/2 Organic Orange, peeled and diced
Purified Water
[AdSense-A]
All that's needed to to submerge the fruit in the water and let sit for at least 30 minutes. The longer you let it sit, the better it will taste, and you can refrigerate it overnight for best results. You can continue to add water to the fruit until it loses its taste.
[hr]
3. Yogurt Up That Smoothie
Yogurt is a good source of iodine, as well as protein, calcium, and digestive bacteria that all help you lead a healthier life. A smoothie is one of the best ways to eat yogurt, because you're actually drinking it, so it's quicker and even easier to digest.
By adding yogurt to a pre-existing smoothie recipe you add just one more simple step and help your thyroid out at the same time. That simple half cup of yogurt is contributing 29% of the total iodine you need for the day.
What You Need:
1/2 cup Organic Yogurt
Your Favorite Smoothie Recipe
Chances are you have a great smoothie recipe already, and if it doesn't already call for yogurt, simply add some in the next time you blend it up. You'll be helping to smooth it out even more, add a bit of tartness, and increase your iodine intake.
[hr]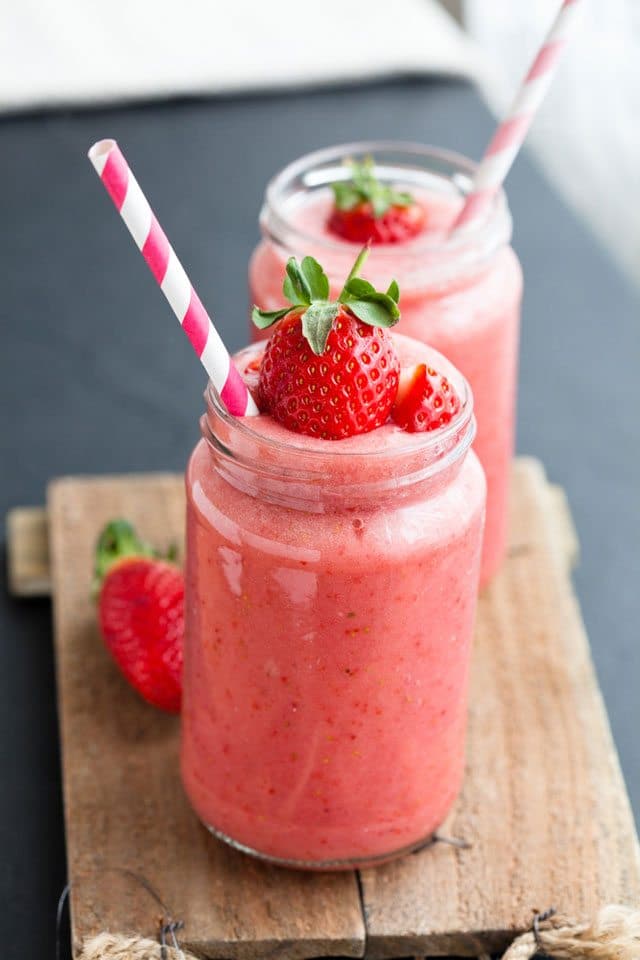 4. Strawberries and Cream
The classic combination of strawberries and cream is recreated here in a healthier format that provides you iodine from the strawberries.
Strawberries are a fruit that contains more iodine that just about any other fruit, so they can make a great addition to your diet, both in this concoction and as part of your regular eating.
What You Need:
1/2 cup Organic Strawberries, sliced
1 cup Almond Milk
Ice
Blend together the three ingredients until they're nice and smooth. If you want to doctor it up you can always add other fruit to it.
[hr]
5. Seaweed Green Smoothie
Seaweed is such a good source of iodine that they use it to make iodine supplements. In this take on a green smoothie you're replacing the spinach that is usually used with kelp, a more iodine-dense vegetable.
Going organic is preferable when selecting your seaweed, so if you have the choice always opt for it since the water in which it was harvested will be cleaner than conventional seaweed.
What You Need:
1/2 cup Organic Kelp, chopped
1 Organic Apple, sliced
1/2 Organic Avocado
1 cup Coconut Water
Note: You can also follow any green smoothie recipe that includes spinach (most do) since spinach is a good source of iodine as well, and more easily accessible. It may be easier than finding seaweed locally.
[hr]
6. Healthy Chocolate Milk
Who knew that one of your favorite drinks as a kid can actually help out your thyroid as an adult? It just takes a few adjustments to make this a healthy choice, and one that bolsters your thyroid with an iodine boost.
By going with organic milk you're avoiding the antibiotics and hormones conventional milk contains. By using raw cocoa powder you're steering clear of excessive sugar while still getting a rich chocolatey taste and helpful antioxidants.
What You Need:
1 cup Almond Milk
1 tsp – 1 tbsp Raw Cocoa Powder
You remember the drill on this one. Spoon in the powder and stir, stir, stir!
[hr]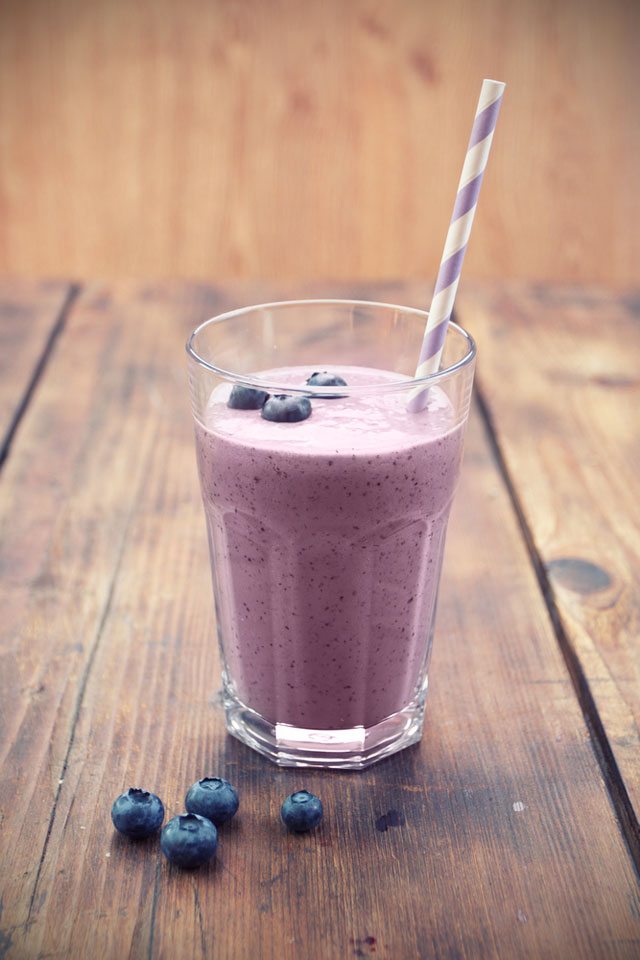 7. Banana Blues
This drink is not going to send your iodine levels soaring, but it can contribute to an overall plan to increase them. The banana has a bit of iodine in it, but also provides you with fiber to help with any constipation associated with an underactive thyroid, and potassium to keep your minerals topped off.
The blueberries don't contain any iodine, but they're bursting with antioxidants, which are very helpful for the thyroid as well as the rest of the body.
What You Need:
1 Organic Banana
1/2 cup Organic Blueberries
1 cup Organic Coconut Milk
Optional: You can swap out the coconut milk with regular cow's milk if you want to bring up the iodine content.
[hr]
8. Healthy Pina Colada
It's OK to get caught in the rain with this pina colada, because it's a non-alcoholic version that is healthy for you and supports your thyroid with naturally sourced iodine.
This simple concoction tastes great thanks to the sweetness of the pineapple and the creaminess of the coconut milk. If you want to get fancy add a straw a little umbrella to the top.
What You Need:
Organic Pineapple
Coconut Milk
Ice
Blend the ingredients until it's frothy and ready to drink.
Not sure you have hypothyroidism? See our list of 14 Signs You May Have Hypothyroidism.