I was never a big fan of cheesecake growing up. For such a dessert-obsessed child you think I would have immediately loved this menu staple (seriously—everywhere serves cheesecake!), but I continually turned my nose up at it for anything with chocolate.
As a matter of fact, even the most chocolately cheesecakes barely got my attention.
[hr]
But this all changed when I became a teenager and tried my aunt's famous lemon cheesecake. She owned a deli and butcher shop at the time, and would have customers calling off the hook to make sure there was a slice or two of the cheesecake in store before they arrived.
I had to admit, it was heavenly.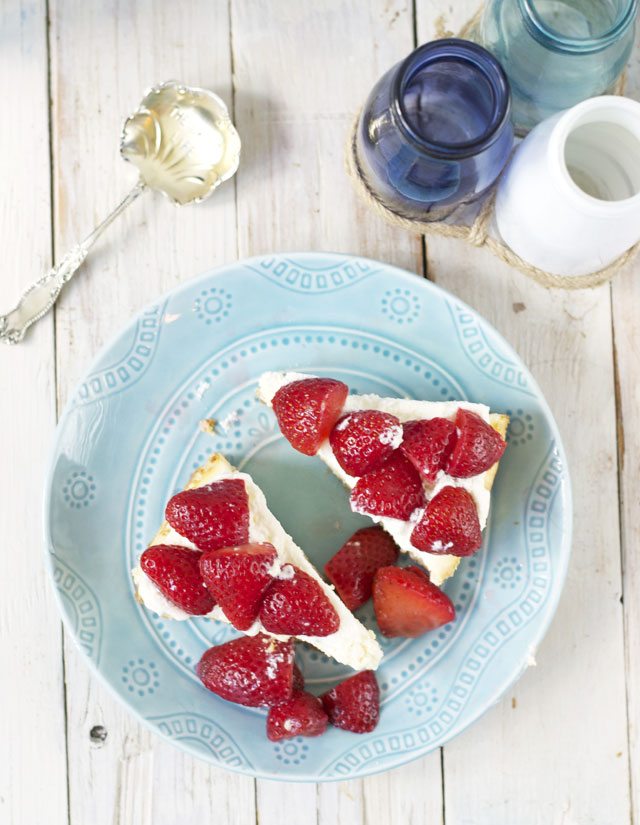 For a long time it was the only cheesecake I liked, until I recently branched out and discovered there's a whole world of delicious types available.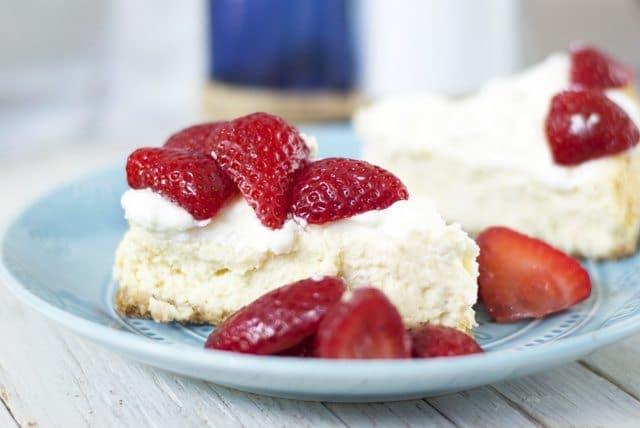 I felt like I had wasted a lifetime of cheesecake opportunity, so here I am making up for lost time with this low carb version.
You can serve this with fresh fruit, or a chocolate or caramel drizzle. Or all three! It's pretty easy to make, and any sugar substitute can be used in place of the Splenda.
[yumprint-recipe id='2′]