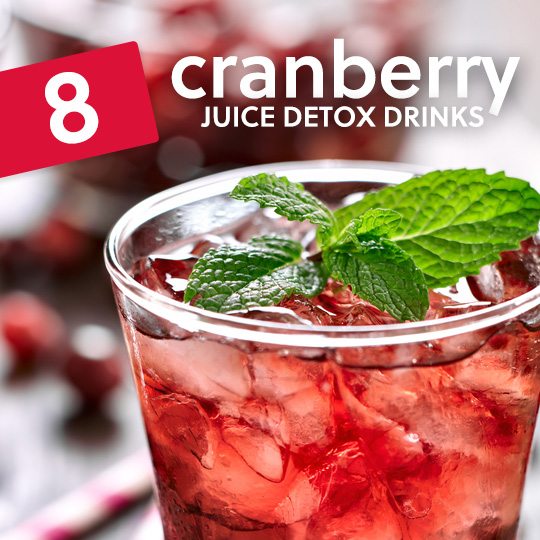 You can get the awesome power of cranberries by drinking detox juice made with this special fruit. In each of these recipes it's recommended to use organic, fresh cranberries to avoid herbicides and pesticides, which will undermine your detox efforts.
[hr]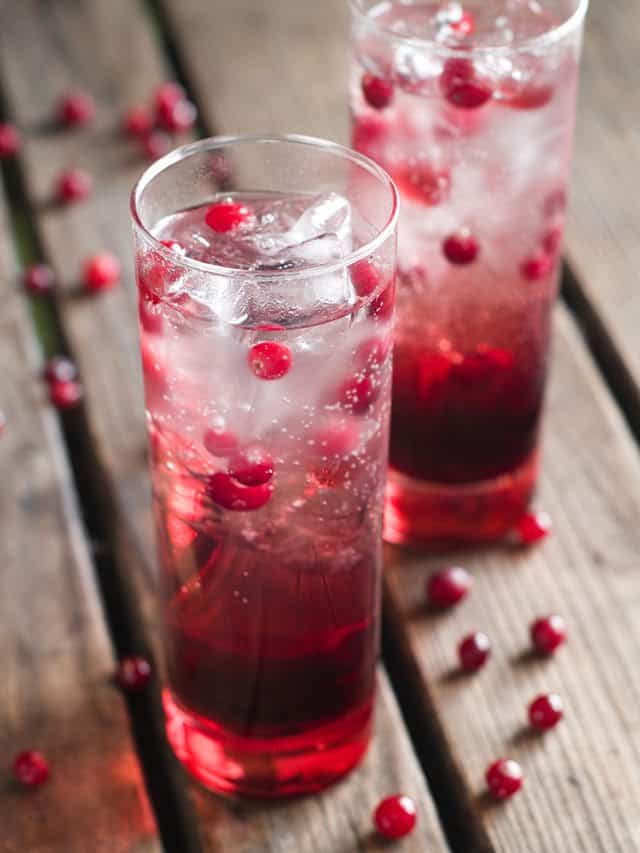 1. Cranberry Detox Water
This is a very simple recipe for a cranberry detox water that you can use as often as you'd like to help support the body, especially the urinary tract. It's a way to get pure cranberry juice that isn't sweetened and doesn't have preservatives added to it. By placing crushed cranberries in water you are infusing the water with the juice, and allowing the nutrients to be absorbed quickly by the body. This is a much better recipe to use than buying store bought cranberry juice, and gives you control over what you're putting in your body.
What You Need
1/2 cup Fresh Cranberries, crushed
8 ounces Purified Water
Crush the cranberries to release their juices, add them to a glass and fill with the water. Allow to sit for 30 minutes. You'll be helping to hydrate your body each time you drink this, while also getting the nutrients from the cranberries. This is a detox water that you can drink daily for better health.
[hr]
2. CranKale Green Smoothie
This smoothie combines two superfoods, kale and cranberries, and makes it easy for you to get a chunk of your day's requirement of vitamins and minerals all in one glass. Green smoothies have enjoyed popularity in recent years, and for a good reason. They're loaded with vegetables but retain the flavor of fruit. With the strong flavor of cranberries the kale goes relatively unnoticed, a good thing if you're not the biggest fan of the taste of kale.
What You Need
1/2 cup Fresh Cranberries
1/4 cup Fresh Blueberries
1/2 cup Baby Kale
1/2 cup Unsweetened Coconut Milk
Ice
There is much to be said about the benefits of kale, and when you consume cranberries with it you are getting a good complementary food which adds in some of the vitamins and minerals that kale doesn't have. This is one green smoothie that will pack a tart punch, and will be a big help to your entire system.
[hr]
3. Cranberry Detox Cocktail
You're probably familiar with cranberry juice cocktail, the highly sweetened and most popular cranberry drink sold in stores. Here you can get the benefits from real cranberries in a cocktail mixed with other fruits that will help the body in a number of ways. Blueberries are a great fruit to combine with cranberries, as they help reduce some of the tartness while still letting the flavor of the cranberries through.
What You Need
1/4 cup Fresh Cranberries
1/4 cup Fresh Blueberries
1/2 Pear
8 ounces Purified Water
There are two ways to make up this cocktail, you can either let the fruit soak in the water (overnight is best but allow at least 30 minutes) or you can blend it up and drink it as a juice. The juice method is recommended if you're trying to increase your fiber intake. This is a beverage you'll likely be drawn to again and again, and can be enjoyed daily if you're craving it.
[hr]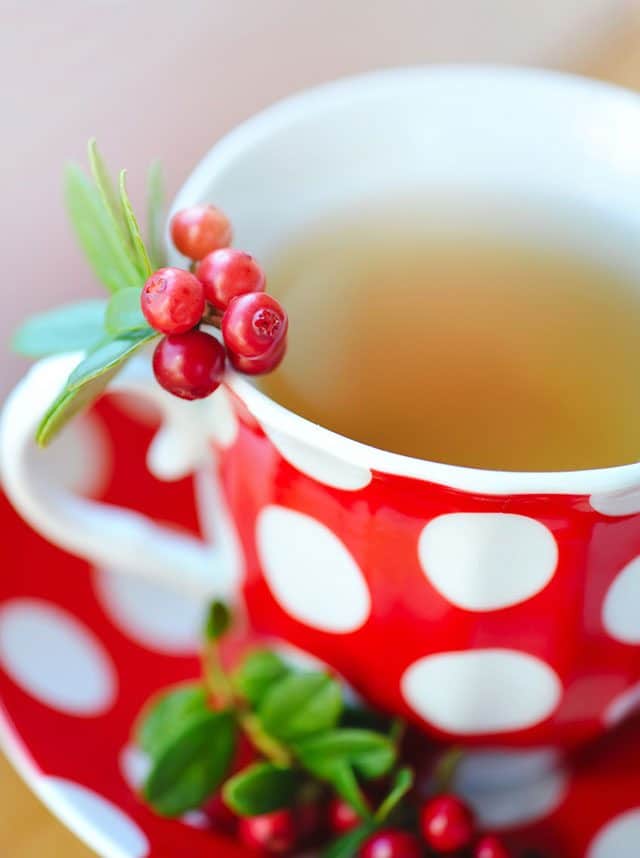 4. Cranberry Green Tea
Cranberries and green tea have a lot in common, namely a bunch of antioxidants that are proven to help the body battle free radical damage. This tea makes sure you're getting the benefits of both all in one cup. Green tea is also a proven metabolism booster, has been shown to prevent cancer, and acts as an anti-inflammatory. Cranberries also have impressive data showing they can help in these areas as well.
What You Need
1/4 cup Fresh Cranberries, crushed
1 cup Green Tea, brewed
Brew the tea as directed, and pour over crushed cranberries. Wait three minutes, and then strain out the cranberries to make it easier to drink. This is a recipe that is easily customized to your preferences. You can find a wide assortment of different green teas at most stores, with some that are geared towards weight loss and others that can help boost your energy level by the addition of extra herbs.
[hr]
5. Cranberry-Infused Detox Smoothie
A smoothie makes a great detox vehicle because it's easy to drink, tastes good, and blends up superfoods so that they're more easily absorbed by the body. Here we're starting with a serving of cranberries, and adding in mango which will help round off the taste while providing helpful vitamins and minerals. A bit of celery makes sure that this has just a hint of pepperiness, and the orange brings back some of the sour bite of the cranberries. Coconut milk smooths everything out and keeps this free of dairy, which you'll want to avoid when detoxing.
What You Need
1/2 cup Fresh Cranberries
1/4 cup Mango, frozen
1 stalk Celery
1/2 Orange
1/2 cup Coconut Milk
Blend all ingredients until they reach a smooth consistency. By using frozen mango you don't have to add ice to this to make it come out cool and refreshing. If you'd rather use fresh mango be sure to add in a half cup of ice to make up the difference.
[hr]
6. Cranberry and Berry Detox Juice
Cranberries aren't the only berries that have caused researchers and nutritionist to take notice. Blueberries, raspberries, and blackberries all contain plenty of antioxidants that make them a great choice for detoxing the body. In this juice you're going to top up on vitamins while at the same time getting the fiber that these berries contain. You can't help but feel great after you drink this juice, and it could become your default way to start your day off on the right nutritional foot.
What You Need
1/4 cup Fresh Cranberries
1/4 cup Fresh Raspberries or Blackberries
1/4 cup Fresh Blueberries
1/2 cup Coconut Water
Berries are great for juicing because they blend up nicely and provide a sweet, fruity taste. Here we're using coconut water so you get even more benefits over regular water. You can double the recipe if you'd like to have an additional serving for later.
[hr]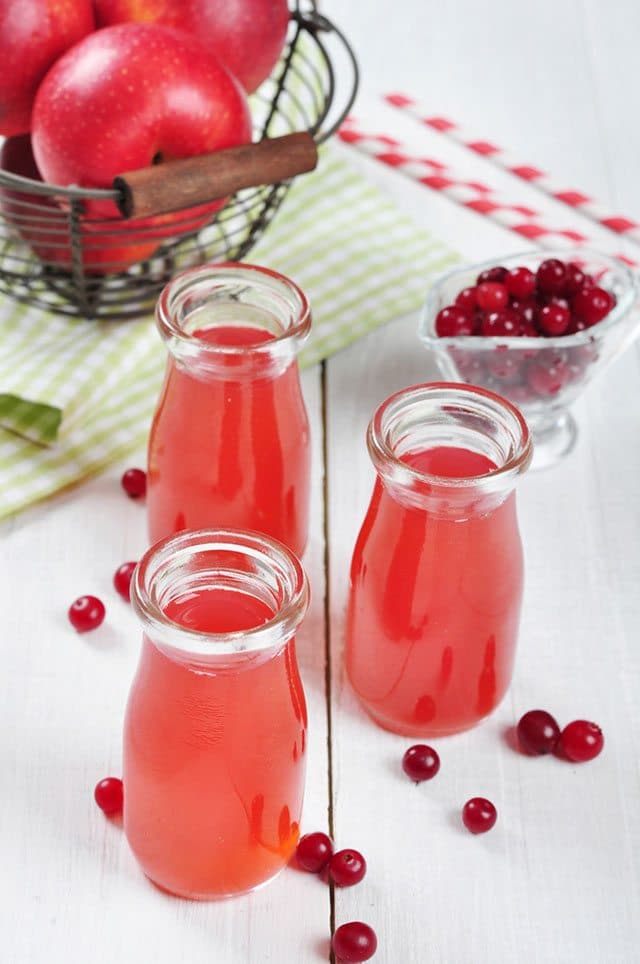 7. CranApple Daily Detox Juice
You can enjoy this juice daily for its detox benefits, and to also get your "apple a day" requirement met. It blends the benefits of cranberries with the established benefits of apples in a highly drinkable form so you don't have to spend time chewing them up. By making a juice you'll be getting the fiber from the apple, which contains pectin to help with your digestion, and digestion is a primary concern while detoxing so you can help toxins flow right out of you.
What You Need
1/2 cup Fresh Cranberries
1/2 Apple
8 ounces Purified Water
Blend up the apple and cranberry with the water until it reaches the consistency of a juice. Experiment with different organic apples until you find a variety that you like. If you notice that your blender is having a tough time with the apple or the cranberries, chop them up with a chef's knife before adding them in.
[hr]
8. Cranberry Spice Detox Drink
In this detox drink you're getting the benefit of spices that have been used for thousands of years in Ayurvedic practices, mixed with the power of cranberries to make a spicy and detoxifying juice. In addition to helping your liver function better, the turmeric will provide antioxidant support that helps curb inflammation.
What You Need
1/2 cup Fresh Cranberries
1 tsp Turmeric
1/2 tsp Cumin
1/2 tsp Fennel
1 cup Purified Water
Heat the water to boiling and pour it into a cup with the spices. Stir and let sit for one minute. In another cup, crush the cranberries so that each one has opened up. Pour the spiced water over the cranberries and allow it to sit for another minute. This is a beverage that will make your taste buds take notice, and will help your internal organs do their job better by helping them purge toxins, thanks to the herbs and seasoning being used.
You may also love our detoxifying tea recipes.